Such a Lucky Day!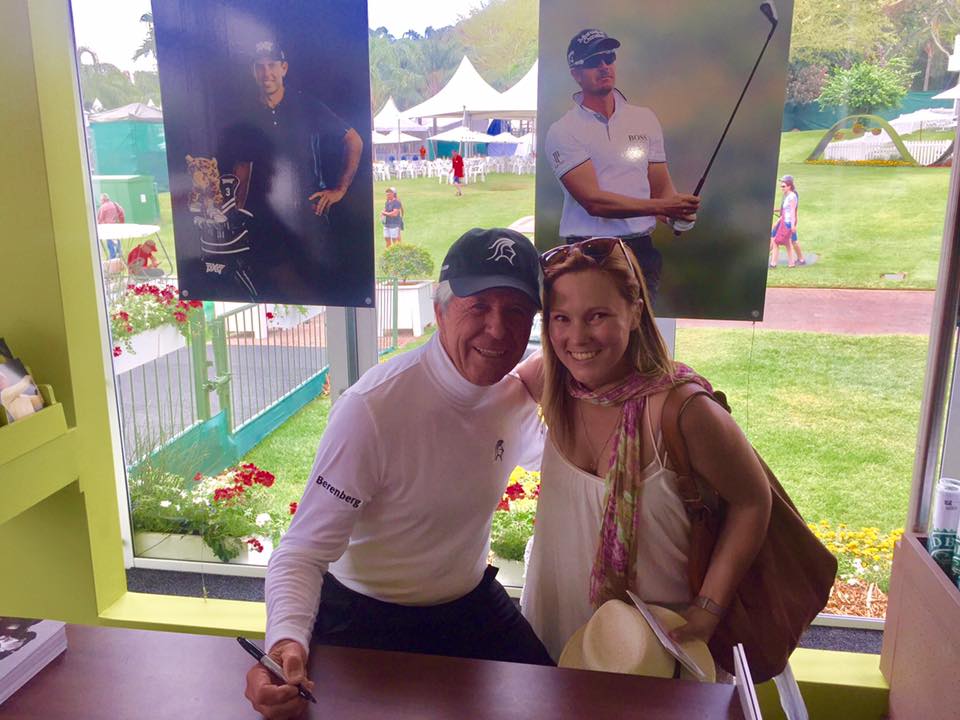 South Africa
November 11, 2016 8:27am CST
Hooray - The Queen arrived in full force today with a parcel from a friend - John! Thank you John!

Parcels from the UK just before my birthday makes it very special - Thank you! Included in my parcel was a beautiful "first day cover" of the Queen's 90th Birthday Commemoration as well as some special postcards as well. Another great moment today was watching my a video of the HOLE IN ONE at the Nedbank European Challenge at Sun City in SA where if you watch it - to the left of the Paraguayan golfer you will see my daughter standing, and once the ball is sunk into the hole, it flashes back to Fabrizio Zanotti and you will see her behind him clapping - she is wearing a flowing white blouse and a white hat. So history in the making and she gets to be one of the only spectators in the 'extra' position! Just fabulous as she won the tickets on the website only yesterday and drove through to watch the golf! I hope you get to watch it @ison_1 - since you love the golf so much! My daughter also got to meet the great legend Gary Player in the VIP box before following the golfer of her choice! Now that is special. If you follow the link you will see the shot

Fabrizio Zanotti found the perfect way to take the lead early on the second day of the Nedbank Golf Challenge, as he made the first hole-in-one in the tournament's history.
6 responses

• Winston Salem, North Carolina
11 Nov 16
Unfortunately the internet gods won't let me access the video. It seems I am in the wrong country. How wonderful to be in the right place at the right time!

• Winston Salem, North Carolina
12 Nov 16
@Inlemay
it gives me access to the story but not to the video.

• Bunbury, Australia
13 Nov 16



• United States
11 Nov 16
Now that was a wonderful day for your daughter. Love that photo!!

• United States
16 Nov 16
You have a very pretty daughter.


• Bunbury, Australia
12 Nov 16
I saw your daughter in the still but when I tried to play the video it states it is not licensed in my location. I'm sure she had a great day.