I AM A PERSON THAT CAN MEMERIZE ANY PART OF RESIDENT EVIL I PLAY

United States
November 25, 2006 8:42pm CST
8 responses

•
26 Nov 06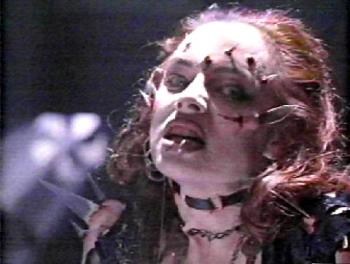 I did, a long time ago. Back before I got married I played that game all of the time. I haven't had time lately though.

•
13 Dec 06
He likes playing bond and Xmen. But that's about it. I tried to get him into resident evil but he doesn't like it.

• Philippines
2 Jan 07
Maybe he's not into horror games and story. He's opt for more action and less story. But for me i like resident evil and i still memorized all its map and where to go, and how many items and how to use it and the best route you could take to lessen your gameplay time. Ive played the original version of the game and also the newer version, the director's cut edition of resident evil 1. I've played all resident evil series on playstation. But the series resident evil zero. I havent played because it was on nintendo? or was it sega?

• Canada
5 Dec 06
Do you mean you don't get lost easily? I can play RE 4 without a walkthrough. My brother was really good at memerizing. When I startedplaying Resident Evil he would help me. He would be like "Go left". I thought that was cool to have a brother as your walkthrough guide. I still get lost in the older games though.


• United States
30 Dec 06
I'm not that good at Resident Evil. I always try to play, but I can never get very far and I die. So, I usually let my brother or boyfriend play and I just watch them. I do like the game, though...it is really fun.

• Philippines
2 Jan 07
You should continue to play and you would get better each time you play it and you die. My advise for you is to fully kill the zombie once you start shooting at it, dont let it live (duh?). And conserve your best ammo for the large bosses. And heal only if your at caution with a single green herb. Be ready with your shotgun so you can target multiple enemies at once. And use magnum on those hunters which can instantly kill you if you arent careful. Memorize maps and items so you wouldnt go to and fro again and again during the game doing nothing at all. And most of all enjoy! :-)

• Italy
22 Dec 12
i don't know never saw the different resident evil from this point of view...probably the survivor series should result easier to memorize all single parts may be the main series i think you should play and memorize a little bit more...

• Indonesia
16 Mar 07
i am play resident evil nemesis and i had finished 4 time, i think i can remember all the part of the game. and i had 3 time the infinite rocket launcher, the great weapon is it?