The things you find in Target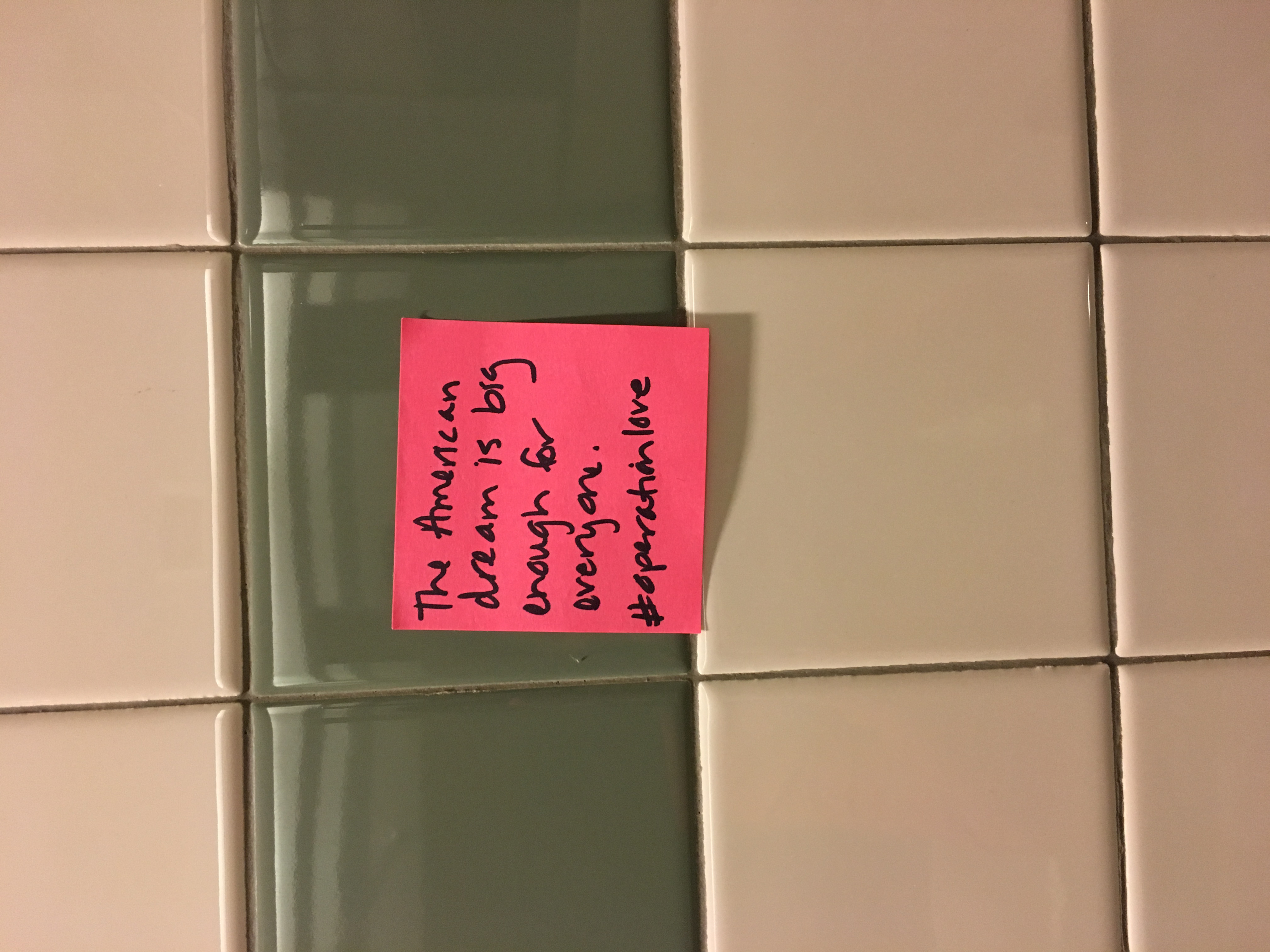 United States
November 11, 2016 11:08pm CST
The things I find while being at Target can be very interesting. We where at Target to get a gift for my husband cousin how has his 6th birthday tomorrow and we are going to his party. My 4 year old son need to use the bathroom. He was washing his hands and I noticed that someone had left in the bathroom on the mirror. I read it and thought it was very inspiring and I took a picture. I took the note and move it to the next place my family went. When we end up at the mall in the bathroom I move placed it on the wall. Remember we are all there for each other.
8 responses

•
8 Dec
That is really something. I remember Target. We do not have that here in Israel, but, I grew up in MInneapolis and used to love to go to Target.

•
13 Dec
@ShyBear88
Yes it was C. For you it still is. We have nice places here too.

• United States
13 Dec
@Hannihar
I went there a couple of days ago to get a few things. The dollar area always gets me.


• United States
12 Nov 16
I would not have moved it but reading t would be done.

• United States
13 Nov 16
It would have gotten wet where it was. Right in front of the sink in target this wasn't the only tonight. The ladie left it several places she went yesterday. Office Depot as well and one more stop that she had. #operationlove

• United States
13 Nov 16


• Green Bay, Wisconsin
12 Nov 16
I like the note. Yes, we are all here for each other.

• United States
13 Nov 16
I like the note as well! I made sure to leave a note today while I was out.

• Green Bay, Wisconsin
14 Nov 16

• Manila, Philippines
13 Nov 16

• Philippines
12 Nov 16
Well, I don't know if that dream had something to do with me here. But every one can have a dream for each every one of us.


• United States
12 Nov 16

• Roseburg, Oregon
12 Nov 16
You are silly to have moved that note. I like going to Target but there is none in the town I now live in.

• United States
13 Nov 16
So you would have left it by the sink to get wet where others could have just tossed it or got it wet. I have little kids water goes everyone when they wash there hands. This wasn't her only note she left several over the county we live in. Office Depot was one of them as well as one other places and today there was several peopel doing so. I placed one at a birthday party we went to today.