Feeling at one with the World, is this feeling really just an illusion of sorts?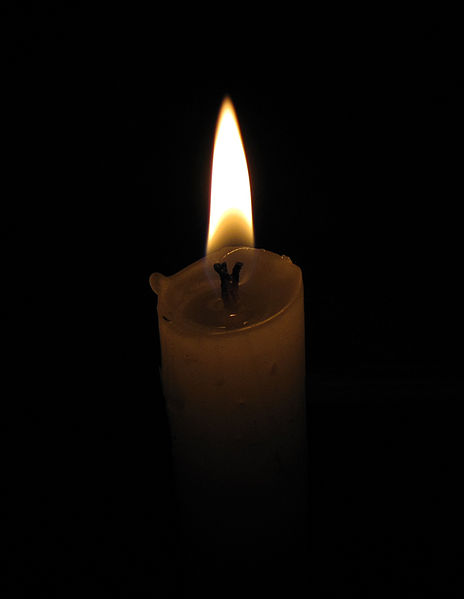 Australia
November 12, 2016 12:04am CST
"When we are born, we feel at one with the world, and with those around us, and we think that our mother and ourselves, are not separate. We are a part of each other, one entity, or something like this along these lines." I read this in a book just recently, and it made me think more about this idea again. A few counsellors and writers have this idea, but this is really only their own opinion, or maybe they have read somebody else's opinion somewhere, or maybe it did seem so in their own case, but they should not extend this by generalising it to be the case in its greater application, to all people. In my case, I was separate from the world, even while in my mother's womb, before I was born, and I didn't want to be born, as being even more separate in the world. I didn't want to be separated from my soul, and put into a fleshly body like that, and so have to live from a mind, and thoughts, and feelings, largely lost to God, and to truth, and to all knowing. The truth of anything lies within the love behind it and with nothing else. No individual has any truth to define in himself, as himself. When you try to own and separate out a part of the truth, you lose contact with its realer essence then all together. Any person can only live from the truth as it comes to him from love. This is serving God and his love. Real truth helps God's cause when you live from it, being your real self for him. Real truth comes from love's truths, and it is not adding to untruth, and leading any innocents astray. Perhaps reading Jesus Christ's words of truth, as recorded in the Christian bible will benefit a person more than most other things, because these truths are coming from God on our behalf, and they are closer to God's truth than any other words ever uttered by any other person on the earth. We cannot say they are exactly the same as God's truths, as Jesus was in a Human body, using a human mind, and at this stage, his words of truth were being translated into human language too, which will always cause a small distortion of some sort away from the full truth to occur, and which cannot ever be put fully adequately, or perfectly into words. What do you think about this idea of oneness? Are we separate souls living within oneness, or is our separation really just an illusion, and so we are really God then, if all is God, or at least a real part of him, and his oneness?
2 responses

• Manila, Philippines
12 Nov 16
There is only one God who is our Jesus Christ and we are a part of Him. There is also a movie taken from the Old Testament. The movie was good, but the real story in the bible is distorted.

• Australia
12 Nov 16
Are we a part of God, or not, are we one with God, or is only Jesus Christ one with him? "God and I are one," Jesus said, in this verse from the Christian bible. "I and the Father are one." John chapter 10, verse 30. Does this then apply to all of the rest of us too? The son of God is one with God being made as the same substance, in spirit, and form, and truth. We are made created by God of the earth from its dust, but when God breathed life into us, he breathed a part of himself into us, so we have God in us, as long as we live from that living spirit of God within ourselves. Otherwise, we live from our own flesh, and so sin, and so in this way, we separate ourselves from God, and "distance" ourselves, so to speak, from this inner spirit of God within us.

• Singapore
14 Nov 16
@innertalks
My view is we should live a guiltless life and sin is tough to interpret. We should lead a life as a co-creator and not a selfish one. Some do swear by God but their actions belie such lofty ideals - it is just a marketing gimmick, to act pious to hoodwink the masses to get to power - siva

• Australia
14 Nov 16
@Shiva49
That's a good sensible approach siva. It is hard to say what sin is exactly, but our conscience, I expect, always lets us know when we are sinning, or stepping outside of love's circle.


• Singapore
14 Nov 16
I go with we are part of the whole process of creation and will be forever in one form or another. We are endlessly recycled but the plot thickens when we do not have in inkling who we were earlier. I know you have some consciousness of them. Our next avatar depends on how we lived now I feel an innate alignment and part of the whole show for now. Our feelings, fears, and even hopes, are the same. Religious beliefs cannot drive a wedge among us as we are from the same source - siva

• Australia
14 Nov 16
I sort of feel that innate alignment too at times, but at other times I feel quite foreign to the whole gabba doodle.

• Singapore
14 Nov 16
@innertalks
I feel we are same most times but within different physical bodies. I recall Yasser Arafat bemoaning " I cannot jump out of this body" though our soul reminds us it has to be discarded and to be prepared. We are different due to circumstances and react differently too like Arafat told once "when I point to the moon, some look at my finger! siva