5 Things I Am Grateful For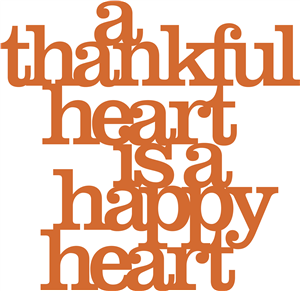 United States
November 12, 2016 11:29am CST
@carebear29 posted a challenge yesterday wanting us to post 5 things we are thankful for. Here are 5 of mine. 1. Being a born again Christian. Thankful God loved me, and all of us that much, He allowed me, and all of us to be if we choose to be. 2. Mike. God couldn't have made a better spouse for me. He's loving, gentle, hard working and has put up with me for almost 25 years. 3. You. I enjoy reading and interacting on your posts. I enjoy our friendships on here. 4. Our cats Buttons and Ginger. They bring a lot of joy and love to our home. 5. Being able to go to church. Not all Christians in the world are giving that liberty.
9 responses

• United States
12 Nov 16
Very good list. Christians around some parts of the world are targeted and killed now. It needs to stop.

• United States
12 Nov 16
I am grateful for my internet. I would go crazy without it. My house, and the roof over my head. My family, my friends and my kitty


• Wausau, Wisconsin
13 Nov 16
Thanks for the mention. I love doing writing challenges

• Bunbury, Australia
13 Nov 16
Those are five worthwhile things to be thankful for, especially the last I think. As you say, not everyone is free to worship as they'd like to.

• Banks, Oregon
12 Nov 16
Great things to be thankful for and, a merry Christmas.

• United States
12 Nov 16
A great list you shared with us!!!

•
12 Nov 16
i'm also thankful to my parents and god for giving oppurtunity to born to my parents

• United States
16 Nov 16
You have much to be grateful for