Just wow....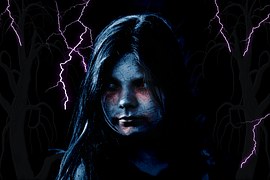 Rochester, New York
November 12, 2016 6:06pm CST
My eldest niece is 14 years old. her friend of many years got really angry at her because my niece is a strong supporter of Donald Trump. Well the reason why is that her ex friends parents are illegal immigrants who have no desire to become legal citizens of our country. Her father works under the table for cash and her mother doesn't work. They get state handouts. The family is worried that they are going to be sent back to Venezuela where they originally came from. All of this information I have learned over the past 5 years, that's how long they were friends before this election came in between them. This ex friend is trash talking my niece at school and also on her social media accounts. My niece is taking things in stride and is ignoring her for the most part, but with kids getting jumped at school because they support Trump I'm worried about her. I already told my niece that if this girl doesn't back off then I will personally go and speak to the parent's, who also pretend to know and speak no English. They had better control their daughter before something bad happens.
4 responses

• Cuyahoga Falls, Ohio
13 Nov 16
I don't blame you for being upset on your niece's friend. A lot of people hate Trump being elected after the election this week. I hope he doesn't practice what he preached. I doubt he would last long after 4 years with a president. I hate that politics can divide us.

• Rochester, New York
13 Nov 16
I'm going to be watching the situation closely and if my sister won't do anything about it then I'll have to come up with something to do.

• Cuyahoga Falls, Ohio
13 Nov 16
@LisaSteinmetz
Good for you. No one should be bullied at school or even online.

• Bunbury, Australia
13 Nov 16
I think it is wrong that people have entered illegally. However, that's their affair I guess. I don't mind them working for cash but accepting state handouts as well seems a bit rich. Obviously they and their daughter don't feel any guilt over this. I hope things settle down.

• Wausau, Wisconsin
13 Nov 16
That is sad. Sorry to hear this