Why would anyone like Negan's character?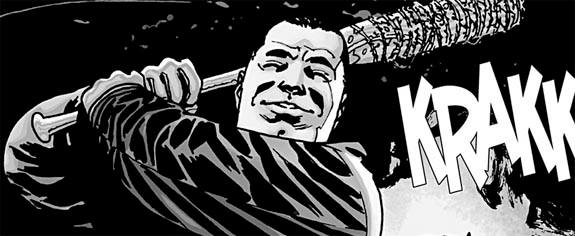 Brussels, Belgium
November 13, 2016 5:50pm CST
I was reading some YouTube comments and many users expressed admiration for Negan's character. Seriously? That lunatic named his bat. And after his dead wife no less? How messed up is that? I see Negan as nothing more than a smiling clown with a bat, who probably suffers from some unresolved child issues that makes him enjoy breaking other people. Why would anyone like such character? I like the idea of having a villain in the story but I will always side with Rick and his group. Aren't we all supposed to feel that way? Image source: photobucket.com
3 responses

• United States
13 Nov 16
I feel that way for sure. I can't stand his role in the show.


• United States
14 Nov 16
@Madshadi
That is the one thing I said way back on episode one of season 7

• Bedford, Texas
14 Nov 16
I like the actor that portrays Negan but I don't like the character.

• Los Angeles, California
14 Nov 16
I like Negan in terms of being a great villain.