Do you attend meetings that are mere formality?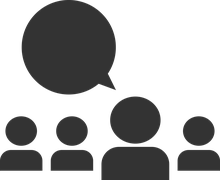 3 responses

• Bunbury, Australia
14 Nov 16
Some of these types of meetings are a total waste of time aren't they? At least you will be getting a good lunch. :)

• Philippines
14 Nov 16
I guess yes... specially if it is regarding to work. Attendance is a must that show respect to anyone who organized the meeting, the same time it is how we show the heart of our team and respect to others.

• Chile
14 Nov 16
Sometimes we can´t say no. But then, I try to get away as soon as I can.