Thanksgiving Plans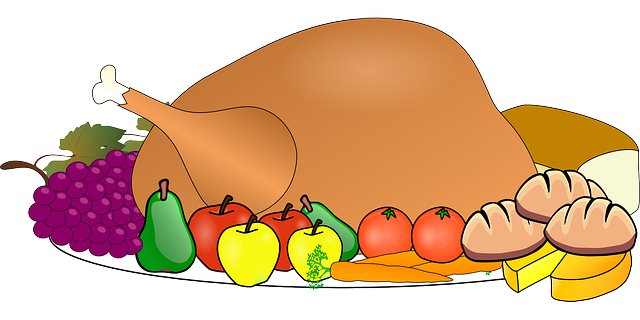 United States
November 13, 2016 7:44pm CST
Here in the United States we have a week and a half until Thanksgiving. For the first time in 21 years, I'll be spending it with my mom's family. My mom cut me off from interacting with them when I was only 11. I've finally gotten back in touch with one of my cousins over the past couple of years and we've started talking. I even managed to convince my mom to come to Thanksgiving with me. What are you plans for Thanksgiving?
7 responses

• Canada
14 Nov 16
That will be nice for all of you to reconnect again and what better time to do it then on Thanksgiving.

• Pittsburgh, Pennsylvania
14 Nov 16
@lola
I will be spending it with my sister and her husband and son! At her house!

• United States
14 Nov 16
Now that sounds cozy
@Marty1
, dinner at sissies

• United States
14 Nov 16
Oh that is awesome news after 21 years, wow very nice to read good news in a world that has some bad . . . My plans will be awesome too because I will helping a family I have been for 21 years with their HUGE family get together, I do catering on the side and this is one of my gigs this November (actually so far the ONLY one . . .) anyway
@Lolaze
you be sure to enjoy yourself and congratulations on the mending of family fences . . . your soul shines through the muck of the world, a beacon of light, a precious gem, 21 years is 3 cycles of 7 in which positive change is now to be embraced and nourished, you go girl !



• United States
14 Nov 16
That is awesome. We always go to my brother's. My daughter will be down from Minnesota.

• United States
14 Nov 16
It is indeed a season of thanksgiving for you and your family. Glad to hear that families are getting together even if it is just for a day - my parents are 13,000 miles away from me and someday I will be able to visit them, or them me. Anyway, this Thanksgiving, my boyfriend and I are headed to Mexico for some much needed R and R. It will be a far cry from what we did last year. But since his brother is going to fly to the Philippines to visit his girlfriend, we will not be complete this Thanksgiving. By Christmas at least we will all be together.