Learning from our experiences. Why is this necessary?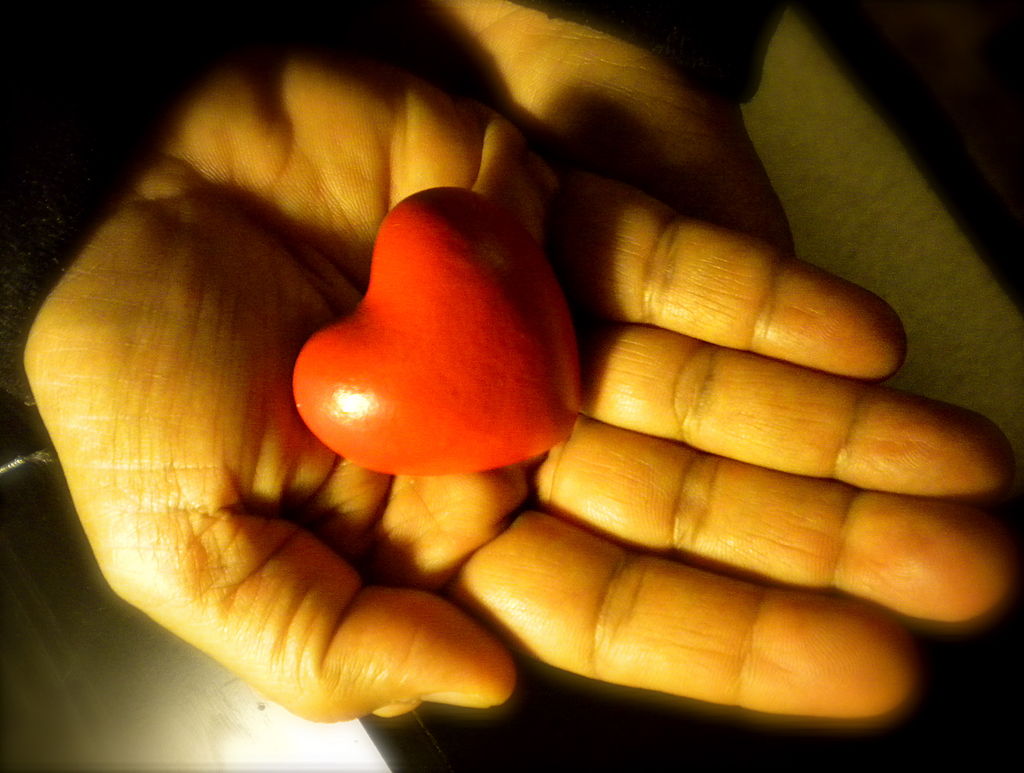 Australia
November 14, 2016 8:43pm CST
Does God learn? Are we here to learn from our experiences, or not? What is learning, anyway? Does a rock, or the sun learn, or do they both just be? Learning could be said to be a state of love loving, and yet it is not really that either. This means that love is just love, but when you are not loving fully, you are then moved by love, in some way, to learn how to love fully, once more again. Our drop from heaven into sin stopped us from loving fully, knowingly, and so we must relearn to know again, as knowingness will not come to our mind by itself as for now it is only existing in our heart. This means that our mind must grow to match more and more our heart, until the two are one again, and then finally then again, we will become totally loving again in all parts of ourselves, within our soul, our mind, our body, and in our heart then too. Why do you think that we have to learn anything then? Are we something more than just being a rock, say, in comparison, and which just is forever itself?
4 responses

• Philippines
15 Nov 16
When we learn through experience , we know of what to do when you sense that something like before is going to happen again . You can arrest the situation and do it the correct way .

• Australia
15 Nov 16
Yes, we can avoid making the same mistake twice from our learning, but why is this really ever necessary for us to keep learning better, and better ways? If faced with a situation, why can't we just "know" what we have to do? Some people claim that they can do this. No learning is involved.

• Philippines
15 Nov 16
@innertalks
Well i think it depends on what situation it is . If it is something heavier , then the solution to the experience we had before similar to that , should be applied . But if it is something easy , then common sense shall be used .

• Australia
15 Nov 16
@SIMPLYD
Yes, what you said makes sense, a lot of times we can use our common sense, at other times we need to look deeper to see our real lesson of learning within that particular experience. All learning adds to prior learning, but only if you use the prior learning to learn from, to grow from, and so to be aware of the new learning there for you in that new experience. Learning is needed because love's wisdom is often hidden in the darkness of the mind, until experiences with light and love re-open our heart in such a way that knowing then pours into our mind, so we then see the learning from love which is in that experience, and so then we can take it on board and grow in love's wisdom to live a more loving life, and which brings all else with it. "Seek love first, (or the Kingdom of God) and all else will be taken care of for you." This sentiment comes from the Christian bible: Mathew chapter 6, verse 33. "But seek first the kingdom of God and his righteousness, and all these things will be added to you." Love's insights into situations are always the most insightful ones because they come to you via God, who is that love.



• Australia
15 Nov 16
That's very true, we can avoid much pain and suffering in the future from learning from our experiences gone by.

• Wausau, Wisconsin
15 Nov 16
We always learn best from our own experiences

• Australia
15 Nov 16
Yes, most people say that our own experiences teach us the most. Our experiences can make the learning more relevantly tailored for ourselves, but then again, what if we don't learn anything from our experiences, does it really matter? Why do we humans seem to be able to learn more from an experience than a dog can, for example? We seem to be able to learn at deeper levels than other creatures.

• Singapore
16 Nov 16
We have been given a faculty to learn especially from mistakes but then other species have it too. Maybe, they have a different school for learning and survival; school of hard knocks. We can overcome every fear by genuine love as it triumphs in the end. Creation is love and our life starts with love - plenty of it despite some anxieties that can be overcome by love. Our experiences teach us a lot but we should learn the right lessons than withdraw into a shell that the whole world is a trap! I have learned that life is worth every moment and we can keep our heads high despite the many setbacks - in fact, they make us think of the possibilities - siva

• Australia
16 Nov 16
Life is worth every moment, I agree, and when we extract the diamond, which is love, from each experience, we see this true worth of life doubly then, as well. Experiences, themselves, of course, can sometimes be a dime a dozen, but when they are linked to love, they all become rare diamonds for you to cut and polish, and to bring out the shine in yourself from.

• Singapore
16 Nov 16
@innertalks
Some experiences resonate with tough love but prove unforgettable lessons too. As long as we link them with the unseen thread of love that is the underlying force behind it all we are always rejuvenated and stay motivated. To shed our preconceived notions and pet peeves and hates, it requires love for the creator to triumph in each one of us but we still have to grapple with age-old schisms - siva

• Australia
16 Nov 16
@Shiva49
Well said siva, I like how you keep a foot in each side of duality, but still keep both sides joined together always by that invisible thread of love.