Own that Duvet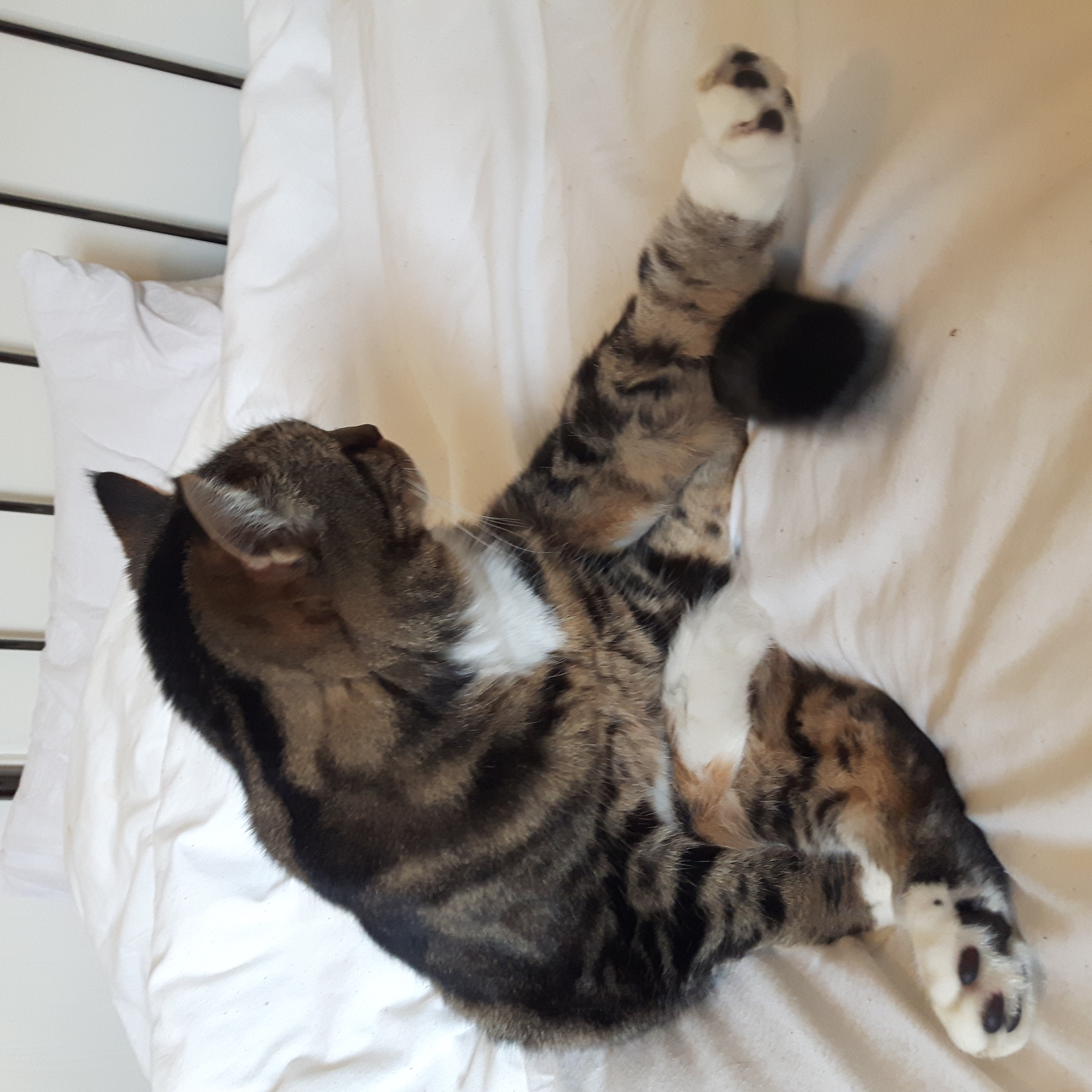 Oxford, England
November 15, 2016 5:58am CST
I do not think Human 1 should have the duvet back. It is the perfect place for my excersise class. She is moaning she will have to wash it and wants to put a cover on. I say she should leave it alone. Now Bend, Stretch, oh Ok snooze and make yourself so heavy you cannot be shifted. Own that duvet. Love from Freya the Catblog Cat and welcome to my world. I am a blogging Catx
8 responses

• Gainesville, Florida
15 Nov 16
I love cats, but that has to be a lot of work keeping a white duvet clean from all the cat hairs! haha

• Oxford, England
15 Nov 16
Hooover,steam clean, wash ..repeat

• Los Angeles, California
15 Nov 16
When will humans ever learn? Don't mess with a cat's comfort duvet.

• Bunbury, Australia
15 Nov 16
Becoming so heavy that you cannot be shifted seems a particular skill that cats develop.


• Oxford, England
16 Nov 16
Dear Morphheus, This is much easier S you do it lying down. Just get comfortable and stretch out. You can stay in the position for hours if you want and just do the next move when you are ready. Just move very slightly for the next move. Love from Freya the Catblog Catx

• New Zealand
16 Nov 16
@Jackalyn
Dear Freya, Interesting. I do a version of that but I get my human to move me with his foot at night. He mumbles something about 'my side of the bed' which I totally disagree with. I have been experimenting with the clothes basket which holds me in a perfect circle when I sleep without any effort on my part. I do recommend it - Morpheus

• Oxford, England
16 Nov 16
@bwjsdems
Oh you lucky thing. We have a pile of clothes, but the laundry basket broke. Love from Freya the Catblog Cat


• Redlands, California
15 Nov 16
I have a new found respect for cats, actually had it already, but nice to be reminded. I always love independent minds, could be selfish but at the end of the day do more good than harm. Wish I could say the same about people.

• Oxford, England
15 Nov 16
My dear Mr Human, We cats care. We know our own minds. Love from Freya the Catblog Cat

• United States
15 Nov 16
Yes, my cat rules this house as well.

• Commerce, Georgia
15 Nov 16
I'm not sue what you mean. If someone gave you the duvet and she wants it back, I'd say no. That would not need righr.