2nd day of super moon watch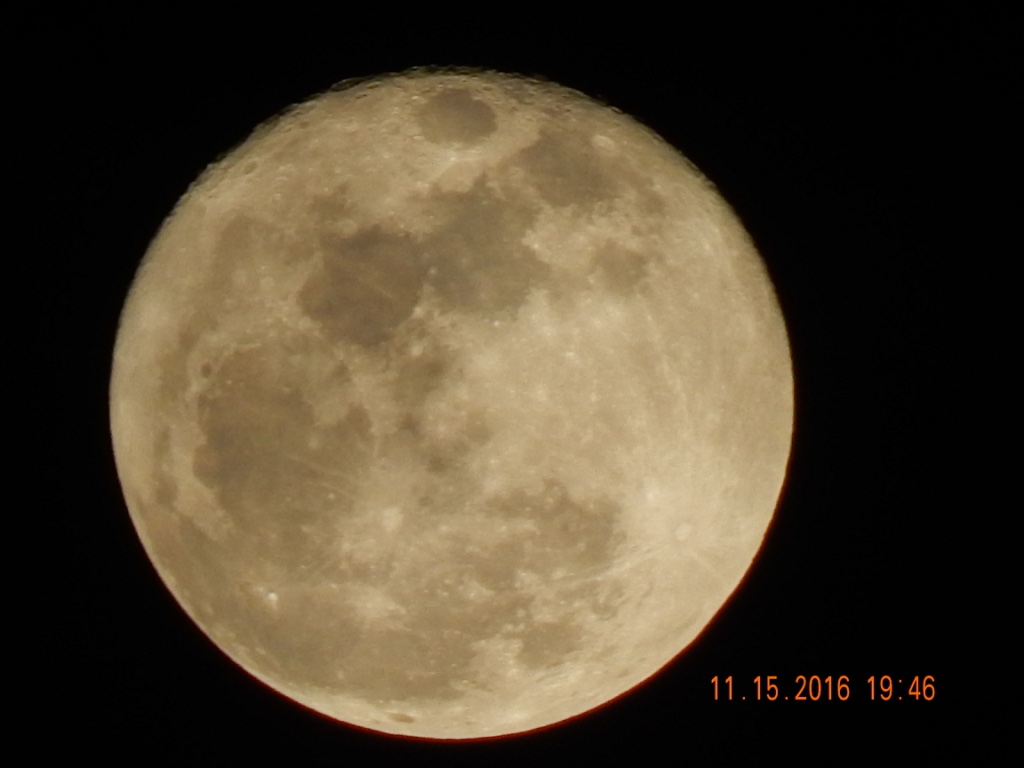 Philippines
November 15, 2016 7:07am CST
Since I did not have anything to do by late afternoon, I decided to go to the seaside to see if I could catch the super moon there. I took several shots of the sky and the sea but decided to come home as soon as it got dark and there was no sign of the moon. I missed the chance too of taking a shot at a commercial plane taking off from the nearby airport as I was unprepared for it. I only got the chance for a shot when the plane was already far away. I passed by my mother-in-law's house to pick up my wife and we proceeded to the mall to have dinner. After having dinner and as we were about to board our vehicle, I gazed at the sky and saw that the moon was there but was covered by the clouds every few seconds. Still I was able to get some shots, some of which were better than those I took last night. Even upon arriving home, I was still able to take some shots of the moon before driving the car into the garage. The attached photo is among those that I took tonight with some craters visible.
4 responses

• United States
15 Nov 16
Yay another nice shot =) The moon last night was smaller than the other day!

• Philippines
15 Nov 16
Thanks, Ms. Michelle. The clouds still kept bothering the view of the moon last night :)

• United States
15 Nov 16

• Philippines
16 Nov 16
So you mean it is still a super moon we are seeing last night ?

Last night as i was riding a pedicab going to the sub , i saw the full moon and it was so big , that the supermoon i saw the other night was small compared to it . And it is a tinge of orange in color . So very nice to see, though not that bright yet .

• Philippines
16 Nov 16
Yes. I've read that the super moon was on November 14 and 15.

• Canada
15 Nov 16
Your camera did a super job on that super moon.


• Philippines
15 Nov 16
And another "thank you", Ms. Reine :)