The Super Moon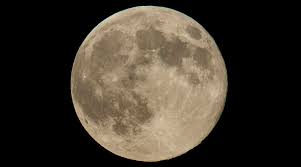 Virginia Beach, Virginia
November 15, 2016 12:51pm CST
Did anybody see the "Super Moon" last night? I didn't. It was raining here. I almost feel cheated. The last time this phenomenon occurred was in 1948. I was 4 years old. It didn't really impress me back then. How was I to know it wouldn't appear again until I was an old man? I couldn't count. When I read about this last month I knew I really wanted to see it. As it turned out, where I live is one of the few places on earth where this big moon was not visible. The news reported that this would not happen again for another 66 years. What are the odds that if I wait that long to see it again it will probably be raining.
5 responses

• Winston Salem, North Carolina
15 Nov 16
I got to see it last night and early this morning. If I'm still around in 66 years I'll probably be to old to care.

• Centralia, Missouri
16 Nov 16
it was pretty, although I have a feeling I would have seen it next to a normal moon to have noticed the difference


• Philippines
15 Nov 16
Sorry to hear that Uncle Joe, if only it were possible to get a refund from the Heavens boy I'd get you one


• Peoria, Arizona
15 Nov 16
I saw it, it was very pretty, many amazing pictures have been taken as well by other people