The wonders of my old computer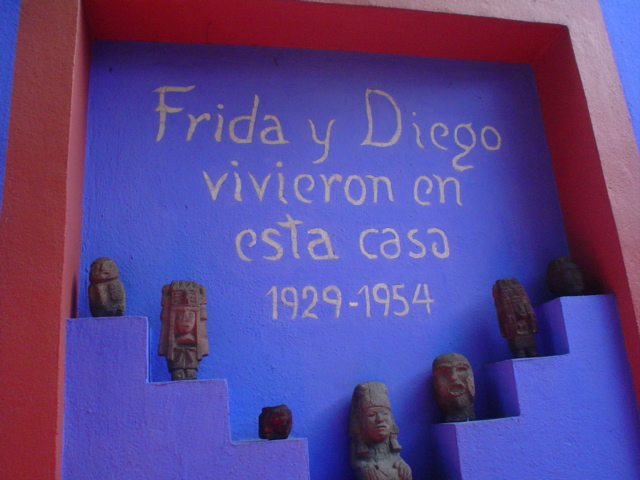 Chile
November 15, 2016 5:27pm CST
I had to come upstairs to see if I could print something. I couln´t as Claudia has used up all the ink but as I was here, I started to mylot from the old computer. This is awesome! The keyboard has all the letters in a new white over a black-black background. And the best is that all my pictures are here! I can place a picture in everyone of my posts. I guess that from tomorrow, I will come upstairs at least twice a day as an exercise. I might even help out with my feet. I´m adding a picture I took at Frida Kahlo´s house when I went to Mexico.
5 responses

• Canada
16 Nov 16
That is great. I have always preferred my desktop over a laptop.

• Canada
16 Nov 16

• Chile
16 Nov 16
@Happy2BeMe
It is fabulous now that my eyes are not wehat they used to be.



• Chile
16 Nov 16
I´m thinking about it. I have a desk in my room.

• Manchester, England
16 Nov 16
@marguicha
If the computer has been hard to reach, what have you been using?

• Chile
16 Nov 16
@Asylum
I have a laptop. But I have just rediscovered this one. Now I will add pictures in my posts.


• Bunbury, Australia
16 Nov 16
I have heard of Frida Kahlo. You should do a post about her for us lazy ones who can't be bothered researching to find out more. :)

• Chile
16 Nov 16
I´ll write a post from the computer upstairs. I place a picture I took in Frida Kahlo´s garden. They don´t let take pictures inside.

• Bunbury, Australia
17 Nov 16
@marguicha
A group that we've had perform here at our music concerts wrote a song in her honour. I think it's called 'Monkey on my Shoulder'. The group is Tin Pan Orange. It just might be on YouTube somewhere. Actually just had a bit of a look and it doesn't seem to be.

• Chile
16 Nov 16
The keyboard of my laptop has the letters blurry. And I tend to blame my letters when I don´t write well. My computer upstairs is a wonder.

• Toccoa, Georgia
15 Nov 16
That is good that the old computer still works and is able to help you with what you are doing.

• Chile
15 Nov 16
In fact, it seems that it is better than my laptop.