Peanut craving...

Karachi, Pakistan
November 17, 2016 11:17am CST
I am done with dinner and dishes an hour earlier and now I am on my bed trying to let my daughters sleep as they have to get up early for school on tomorrow. Now I am craving for roasted Peanuts. I am varying for peanut vendors which do visit my area at this particular time. I hope he comes.
7 responses

• Zamboanga City, Philippines
17 Nov 16
Peanut vendors


well looks like you are into deep trouble , when they go ting ting ting and you go bring bring bring

happy winters city mate


• Zamboanga City, Philippines
17 Nov 16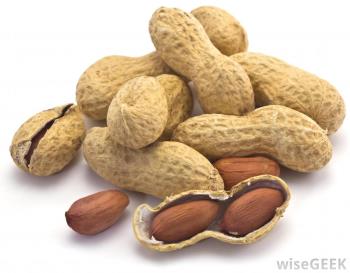 @amnabas
ohh nooowwwweeeeyyy!!!! That was your reaction ikr

well surely that is why you didn't catch a sleep even at this hour obviously gurls were angels you can't put the blame on dolls.

• Canada
17 Nov 16
I love peanuts but they don't like me much. Whenever I eat them they make my stomach upset and I get a terrible headache so I can't eat them anymore. :(


• New Delhi, India
17 Nov 16
Winters are the best time to eat roasted peanuts...I love to eat them sitting in the sun

• Philippines
17 Nov 16
I use to love peanut butter, unfortunately my uric acid problem has forbid me from having more of that.

• United States
17 Nov 16
Roasted peanuts sounds good! I hope the vendor comes so you can get some! :)