Getting Old According To My Younger Self!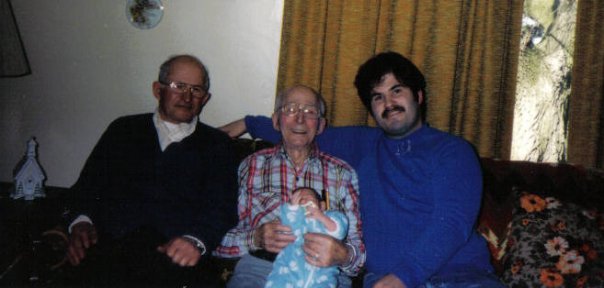 United States
November 17, 2016 6:00pm CST
Well here I am thinking about what I said when I was 18. That was a long time ago now as I'm preparing to celebrate 53 years of life on Friday. When I was 18 that was old. It was old even when I was 28, but now it seems like it isn't so bad. I've seen some exciting events over those years such as: 1. The Cost of a house in the 1960's was less than the cost of a car today. 2. The Average income for a year then is almost identical to the average made for a month now. 3. A gallon of Gas went from about $.15 to a high of $5.00 and settled in at just over $2.00 today. 4. The birth of Color TV, Cable TV, The internet and Cell Phones. 5. Records, 8 Tracks, Tapes, CD's, DVD's And then Blue Ray etc.... 6. Man on the moon to Shuttle Crafts and Space Stations. 7. The American Motors vehicles that could get 50 miles to the gallon being pushed out of the market and then the demand for fuel efficient cars. 8. AM Radio To Shortwave Radio and then to Cell Phones. 9. Fancy calculators (the first computers), Mainframes to computers where you can store several dozen libraries of information in a small micro chip. 10. Several Wars, Terrorism, and the move to Political Correctness. Can you think of anything else that has happened in the last 53 years?

Es un video en vivo cuando los beatles hacian musica por amor.
9 responses

• United Kingdom
18 Nov 16
40 years ago I was born...I've yet to reach my full potential so watch this space world

...or don't


• United States
18 Nov 16
@Mike197602
Thanks for the warning Kiddo!




• Centralia, Missouri
19 Nov 16
lol, not that long ago, since I haven;t been around quite that long. I do remember when no one had a pc

• United States
19 Nov 16

• Centralia, Missouri
21 Nov 16
@Berniezeitler
hhmmn, old fat tvs, VHS one had to rent from the library, record players

• United States
18 Nov 16
@Berniezeitler
I'm 54, so thanks for taking me back to memory lane---for me, memories are hard to come by---it's tough to remember things


• United States
18 Nov 16
@theBlock
I forgot more than I've remembered!!





• United States
18 Nov 16


• New Zealand
19 Nov 16
The list is almost endless isn't it. Here in NZ shops used to be closed at the weekend, but in many places are now open 7 days. Cafes and restaurants never used to be open on Sundays. In fact cafes as we know them now didn't exist here twenty or more years ago.

• United States
19 Nov 16
@valmnz
Same here. Used to be closed on Holidays and Sundays now every day is game!

• United States
27 Nov 16
How about the microwave oven


• United States
21 Nov 16
Happy belated birthday to you
@Berniezeitler
! For me personally, I jumped from my own childhood school years to now having my own family . . . it has been a long journey and I can't believe I'm "here" now!

• Garden Grove, California
20 Nov 16
the hippies and fkiwer cgukdreb meeting my loive oif my life in 1958marrying havin twio juds ub 59 snf60

• Roseburg, Oregon
19 Nov 16
Yes a lot has happened since you were born and most of it good and some bad things. We all have a lot of good things to be thankful for living in America.