White Christmas is on Netflix!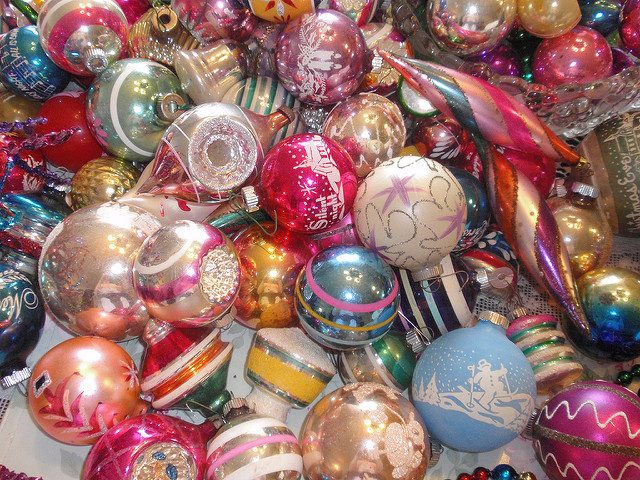 Rochester, New York
November 17, 2016 9:35pm CST
I just got done watching White Christmas on Netflix again... for the third time. lol I could watch it over and over again and never get bored of watching it. I love listening to Bing Crosby sing, Rosemary Clooney is great as well. Just watching it makes me want to hop onto a train and go to Vermont for Christmas. My MP3 player has holiday music downloaded on it already so I'm pretty much set. So far I have the Polar Express soundtracks as well as a few of Bing Crosby's holiday albums. The tree is up in my bedroom, but there are only lights on it, no ornaments as the one's I currently have are too big for my small table top tree. I may end up going into the attic and getting my bigger tree out so I can use my new Shiny Bright ornaments that I bought last year at my work. I bought 6 boxes of Shiny Bright ornaments for $2.49 a box! it was a great deal. They look just like the ornaments that I grew up with!
7 responses

• Peoria, Arizona
18 Nov 16
I'm trying to remember if I have ever seen that. I don't think I have but I love Bing Crosby! I also really love Polar Express, it is probably one of my favorite holiday movies. We haven't decorated yet, we are waiting.

• Rochester, New York
18 Nov 16
We don't have our tree for downstairs, but my upstairs tree will be put up tomorrow. I love the Polar Express as well, it's one of my favorite holiday movies next to White Christmas.

• Peoria, Arizona
18 Nov 16

• Rochester, New York
18 Nov 16
@DesirousDreamer
Right now I only have my table top tree up, the bigger one is in the attic.


• Boise, Idaho
19 Nov 16
It's about time for me to start watching my favorite Christmas movies. Last year I added a couple. White Christmas is among them. Oh, the old lights. So shiny and bright.

• Rochester, New York
19 Nov 16
On the Hallmark channel they have nothing but Christmas movies on. My mum has been watching them since October. lol

• Boise, Idaho
19 Nov 16
@LisaSteinmetz
.....Most of them I have seen before. I do check occasionally for one I may not have that sounds good.

• Pittsburgh, Pennsylvania
18 Nov 16
@lisasteinmetz
Glad, you are in the spirit of Christmas! Bing Crosby is my absolute favorite singer of all time!

• Rochester, New York
19 Nov 16
I like to put myself in the holiday spirit early. It keeps me motivated to shop for presents. lol

•
18 Nov 16
i'm ready to decorate! (well, i need to clean first)

• Rochester, New York
18 Nov 16
I'm working to get myself in the holiday mood ahead of time, lol so I'm decorating early as well.

• Los Angeles, California
18 Nov 16
Have you also begun dreaming of a white........?

• Rochester, New York
18 Nov 16
Noooo white stuff is wanted unless it's only going to snow on Christmas eve and day then it can stop snowing for the rest of winter. lol