Favorite American Muscle Car # 1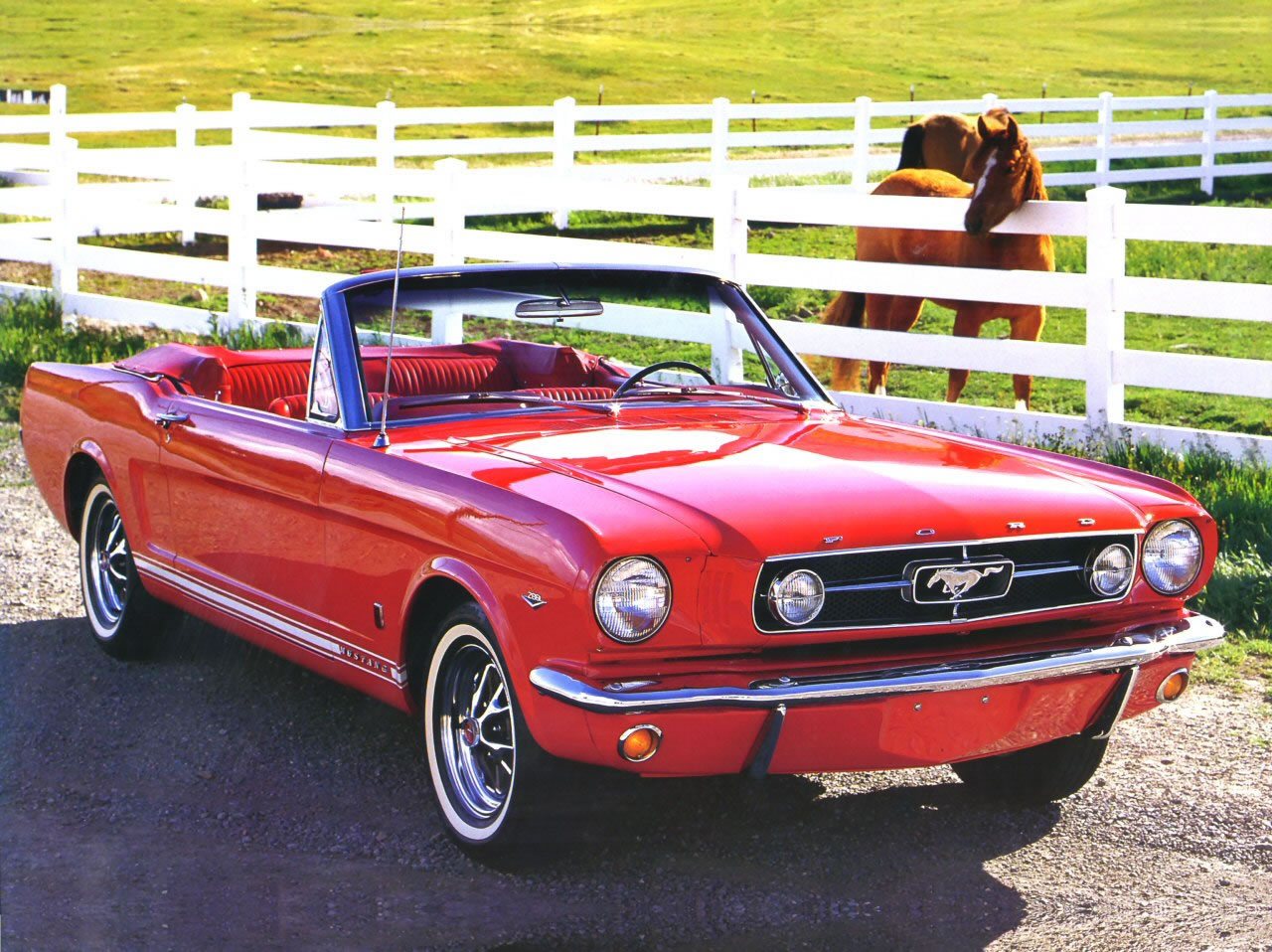 United States
November 18, 2016 8:32am CST
Rolling in as my favorite American muscle car is the 1964 Ford Mustang. The first time I saw some at the car show my Dad was running I fell in love. I told him I wanted one when I was old enough to drive. Eventually he bought one that needed a lot of work. He traded his motorcycle for after he and I had a wreck on the motorcycle. He wanted to take a short cut through some woods instead of the road after a rain and hit a rock. He jumped off as the motorcycle went up in the air. It landed on me. He thought he had killed me. So about a week later he traded with someone. We worked on it for a few months. Then that is when he left to move into his apartment. My brother and I worked on it when we could however he eventually sold it. So I never got to have it. Trust me, if we had been able to finish it and if at all possible I would still own it today. The picture from google pictures is what ours looked like. Black convertible, candy red paint (well eventually it would be).
4 responses

• Los Angeles, California
18 Nov 16
I was never a Mustang person. Other great muscle cars are Dodge Chargers and Mercury Cougar.


• Bunbury, Australia
19 Nov 16
My husband nearly melts down every time he sees a Mustang - and we do see a few over here. He just loves them.

• United States
18 Nov 16
My girlfriend in high school had a green one. Convertible was so much fun for us two high school girls. No seat belts required back then, and of course, the passenger just had to stand up in that car every now and then, just for fun.