Common Sense isn't Very Common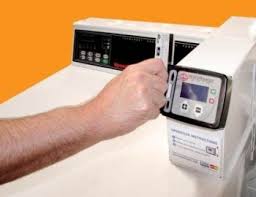 Kingston, Jamaica
November 18, 2016 9:59am CST
I tend to have more a sense of the ridiculous than of humour. It helps coping with people who are not too bright. Six month's ago, one of the Directors, Paul, was exclaiming how the water bill at the dorm had gone up. I replied that is because the students aren't using the washing machine but washing by hand. Lori said, 'oh no, that's not why.' I didn't say a word, I looked at Paul. Now you can do this yourself. How much water does it take to wash five pairs of jeans in a washing machine, and how much water does it take to wash the same jeans by hand? It is common sense that it would be one load in a washing machine, and by hand, it should take much more water than in one load. However, I didn't try to 'defend' my position. The water bill was much higher than it had been when there was a free washing machine on the premises. Now that it costs X per load and one has to buy tokens to use the machine from an obnoxious sort, it should be pretty much knee jerk that the girls are outside with their buckets, washing by hand. But Paul doesn't have much sense, so the machine is still there, the girls are washing by hand, and Paul can't understand why the water bill has gone up so high.
5 responses

• New Delhi, India
18 Nov 16
Hahaha. ..it's strange Paul can't understand this...anyways some people lack so much common sense that I wonder how they survive daily

• New Delhi, India
18 Nov 16
@tallawah
hahaha lol.. I really want to laugh out Loud at this

• Kingston, Jamaica
18 Nov 16
@amitkokiladitya
It is funny. I didn't laugh in Paul's face. I kept my lips together but it is hysterically funny. Cause he's paying for the excess water.

•
18 Nov 16
Yea your right common sense is not so common..

• United States
18 Nov 16
Poor Paul. Explaining further would probably be a waste of time.

• Pakistan
18 Nov 16
End of all the clothes are washed and clean thats the result. What do you say.