Hooked on Mediums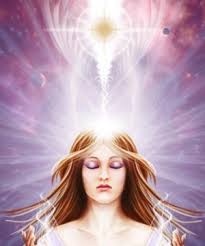 Saco, Maine
November 18, 2016 6:31pm CST
Or is that media...I'm not sure if the grammatical rule applies in the case of someone who claims he or she can talk with the dead. In any case, a close friend of mind whom I once believed had a pretty good head on her shoulders paid the proverbial pretty penny recently to attend a psychic medium show not far from here. While she said she was still sceptical when it was over, I could tell she really wanted to believe. But I really have to ask...why? What does it matter if we can, or cannot, talk to the dead? And what, if so, could they possibly need to say to us? Not only am I huge sceptic myself, but I find all this medium stuff hilarious. It's a known fact that these so-called psychic communicators are trained to elicit certain types of information from their unwitting clients in order to give the illusion that a departed loved one is indeed supplying it. Then, too, there is the element of bias on the part of the client, who very much wants to believe, and so will allow the medium a lot of leeway when it comes to claiming to know something that he or she could not possibly know without hearing it from "the great beyond." My friend now seems to be interested in another much more famous celebrity medium known as John Edwards. This guy has made a fortune duping people into thinking he can hear their dearly beloved talking to him. But here's the thing: if a dead person really wanted to communicate, and was able to, it seems to me that they wouldn't need a middle-man (or woman) to transmit the information. And, has there ever lived a medium who could talk to a dead person without having obtained any information from the client at all or charging a hefty price for it? Those are all the red flags that tell me that this is just big bunch of hogwash that is draining lots of people of their hard-earned cash. I think my friend paid almost $40 for her ticket to see the last medium show she went to. That's $40 more than I'd EVER pay! The way I see it is that, if any of my dear departed loved ones wants to speak to me, then I'm open to it. But let's just keep it between us, shall we? Cheaper that way!


(Public Domain Image)
6 responses

• Gainesville, Florida
19 Nov 16
Considering that anything is possible in this crazy world of ours, there may be true psychics out there somewhere. But I think the real ones aren't suckering people out of their hard-earned money.

• Saco, Maine
19 Nov 16
I agree, Jeff. I like to think they see their gift as just that, and not something to be exploited, if it is indeed authentic.

• Gainesville, Florida
19 Nov 16
@Raelove
Once somebody tries to exploit a gift like that for their own personal gain, I lose all respect for them. If somebody truly does have a gift, they must use it wisely.

• Thomasville, Georgia
19 Nov 16
So a truly gifted surgeon should not charge for his talent either?


• United States
19 Nov 16
If your dearly departed really cares for you and wants to speak with you they would speak directly to you, in my opinion. Also as Jeff Moffitt said, if there are indeed people with supernatural power, or psychic ability, it is more likely they are using those abilities in a charitable manner and not profiting from picking the pockets of the willingly mislead.

• North Myrtle Beach, South Carolina
19 Nov 16
Sometimes, we can not see or hear the messages they are sending us...

• Saco, Maine
19 Nov 16
Makes sense to me,
@GardenGerty
. I would think they'd see it as some sort of sacred trust.


• Bangalore, India
19 Nov 16
I am skeptical about such things too. If departed souls communicate at all...they should be able to do it with people they love more than some random stranger. I don't think there are things that one human can do that another can't. If such a power can be attained....either anyone can attain it...it no one can.

• Saco, Maine
19 Nov 16
I tend to agree with you. Thanks for sharing your thoughts...

• Orangeville, Ontario
19 Nov 16
I love watching the Mediums shows. I watched a bunch of The Hollywood Medium on YouTube. I was muttering to some people that they were saying too much, just shut up and let the medium speak. In a couple of cases the celebrities were so skeptical they wouldn't even confirm or deny so it was quite wild when they confirmed it all in the end. I would love to sit with a medium and see what "comes through".

• Saco, Maine
19 Nov 16
As my friend said a few times, "It's entertaining at least..." That I can agree with, if that is her thing. I have heard that mediums often have some interesting things to say about spiritual things and the afterlife. But there again, the sceptic in me would have to actually hear or see something to make me a believer. That hasn't happened yet.

• Bunbury, Australia
19 Nov 16
Some do seem to be convincing but I don't believe it either. But certainly there are plenty ready to pay out good money for whatever comfort they get from it.

• Saco, Maine
19 Nov 16
If they're not convincing, they'll be living on boxed macaroni and cheese.


• North Myrtle Beach, South Carolina
19 Nov 16
I think mediums should not charge. If they truly have a "Gift" then they should gift the insight as well. (Maybe a tip for their time.)