Grand Central Winter book by Lee Stringer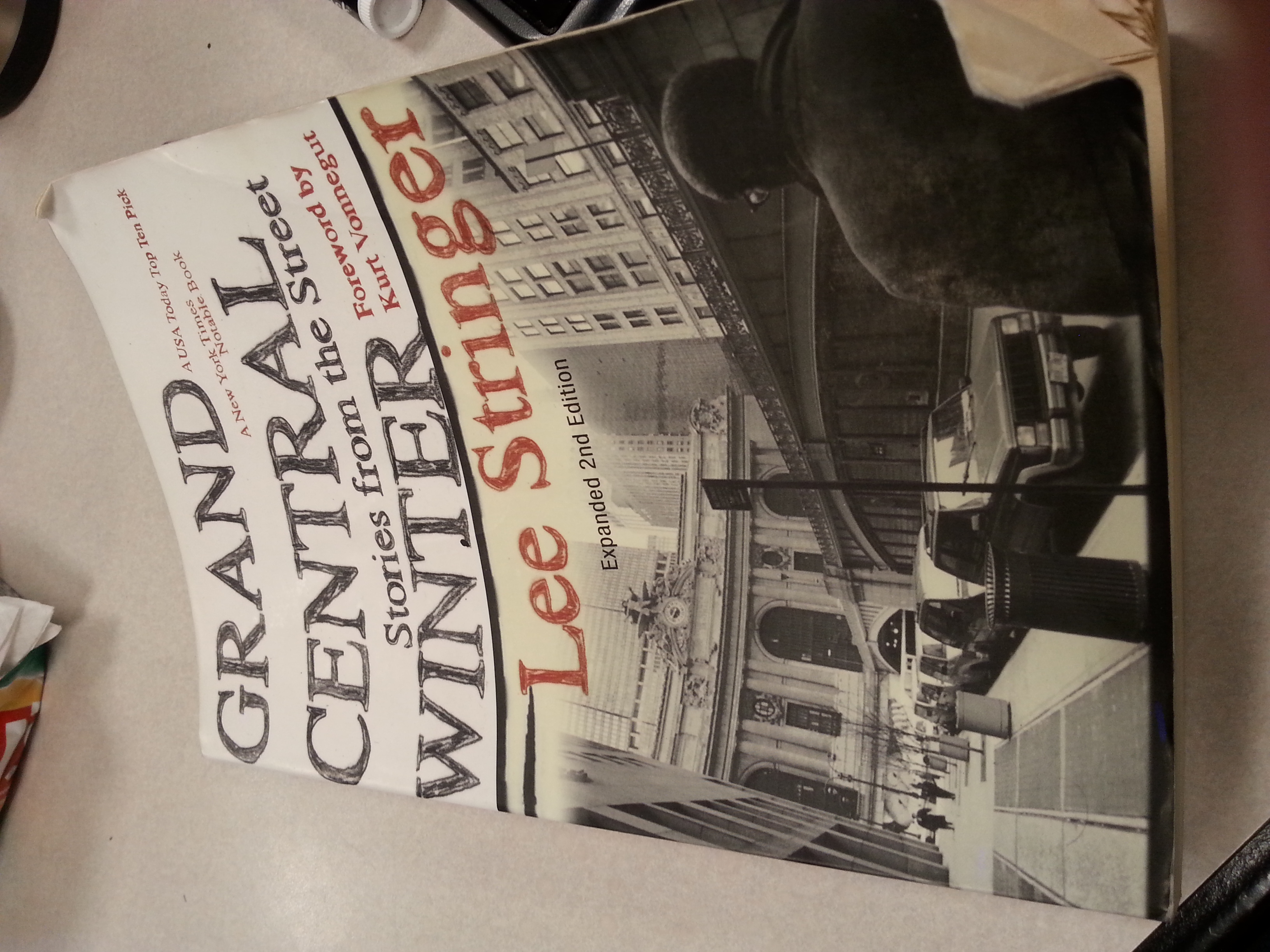 United States
November 18, 2016 7:19pm CST
It has been a great couple of weeks for reading for me lately. I have finished quite a few good books. This one, Grand Central Winter: Stories from the Street by Lee Stringer was really good. Essentially it is a memoir about him living on the streets of New York for over a decade, trying to surmount this, trying to deal with a crack addiction, AND deal with starting his own newspaper about homeless issues. It was pretty impressive and he meets all types of people along the way. Definitely made me want to take action, do something Have you read a book like that at all? Have you read any good ones lately ?
6 responses

• Banks, Oregon
19 Nov 16
Glad to hear you enjoyed the book and, no not really.

• Banks, Oregon
19 Nov 16
@maezee
I am too busy mylotting and watching tv to read.

• Pittsburgh, Pennsylvania
19 Nov 16
@maezee
That does sound like a good book, I will put it in my to read books. I am still reading Tricky Twenty Two by Janet Evanovich I plan to finish i today! Then I am not sure what I am going to read next but the one I am reading now is so funny!

• Pittsburgh, Pennsylvania
19 Nov 16
@maezee
They just released twenty-three on Tuesday the 15th of November but somehow I missed twenty-two, so I am reading that one from the library now and i had preordered the 23rd one last February on my Kindle, so I just got the book Tuesday but am not going to read number 23 until I finish 22! It is hilarious!

• United States
20 Dec 16
I haven't read something like that but I did recently finish one of the books by Kay Hooper and one about Meryl Streep, and now reading the Diana Chronicles as well as an oldie by Germaine Greer called The Female Eunuch


• United States
19 Nov 16
I need to put this on my to read list. Its just about time for a skiing trip and I read while my husband goes out and gets cold skiing. I haven't read anything lately to recommend.