Can a marriage survive a` Fling`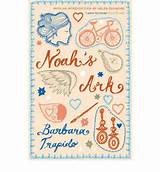 United Kingdom
8 responses

• Singapore, Singapore
21 Nov 16
it won't last for long. unless the husband is so blind or so stubborn to keep the relationship..


• Canada
21 Nov 16
I have known marriages that have survived an affair. It would depend on the couple I guess. You can forgive but it is hard to forget. I couldn't do it.

• Canada
21 Nov 16
@millie02
Yes it would. My best friend's husband left her for another woman. She took him back. They were married over 20 years. I couldn't have done it but they are happier now then they have ever been.


• Bunbury, Australia
21 Nov 16
I think it depends a great deal on the couple but it would certainly test a relationship. I don't think I'd be able to forgive such a transgression.

• Raipur, India
23 Nov 16
If the unfaithful one really regrets what they did, then yes it should survive(that's my opinion), but only one time. Next time if something like this happens, straight divorce.

• Sheffield, England
21 Nov 16
Yes, it can. It depends on the couple but many do work through it. I think you can actually come out stronger in the end. But it involves a lot of soul-searching and a willingness to look at things in a way that is not simply black and white. People are always quick to blame when sometimes they need to just try and understand.


• Philippines
21 Nov 16
Having a fling means you are not committed to the relationship