Another One of Those Days??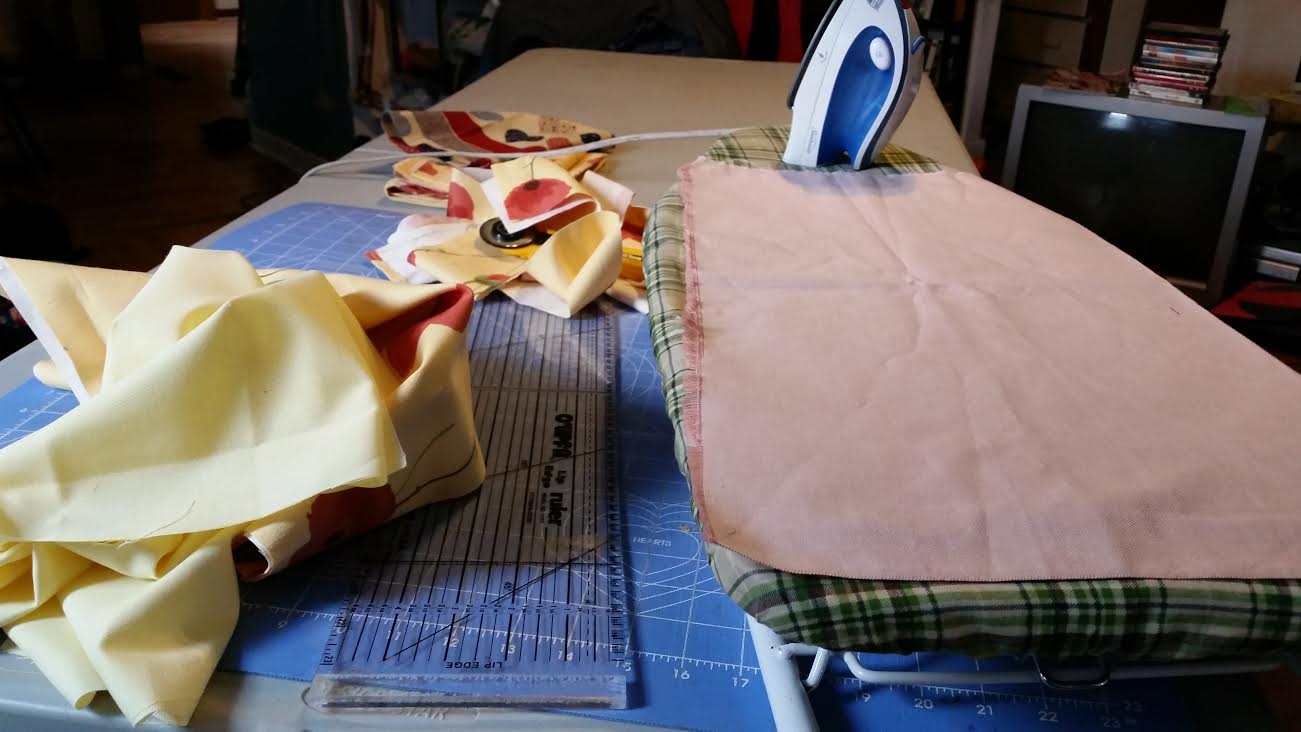 United States
November 21, 2016 3:32pm CST
Man, it seems to be yet another one of those days....the out of whack days. I got up, got started on some things, now it's after 3 pm and I feel like I've done nothing?? As you can see in my picture, I did get out the table and my other fabrics and such to start cutting for more bags. I finished up the 8th and last bag of the fabrics that I already had cut. I've barely done anything online. In fact, I had just opened mylot after taking this picture, to put this post in. I didn't get that far because my youngest called to say her ride fell through to her WIC appointment. Off I went to get her there on time. Those of you who know about the program know that you get penalized by being cut off from getting vouchers for a time if you miss your appointment, and if you are late they won't let you pick them up either. Mom is driving me insane over things at her house. GGGRRRRR!!!! I just now told her that if she is so worried about what is going on at her house then she should be back living there. I'm NOT leaving again to run her across town for such. Yep, I am mean. I've even been entertaining thoughts of wishing that I lived out of town so that others can't continually call me, or expect me to drop everything to take them somewhere. Sorry, but I feel like it is lack of respect on their part for my time. I know that I am to use my time to serve as well though. Sigh...... Alright, I'm going to spend some more time here and see if I can manage to earn some pennies and work on my Christmas project at the same time. I hope everyone else's week is starting out less confusing than mine is!
5 responses

• United States
21 Nov 16
Well my posts pretty well tell how things are for me. I am sentenced to hanging out at home and sleeping a lot and having some pain.

• Chile
22 Nov 16
My week started fine, but this morning I spent my day waiting for a person that did not come. I hope the day gets better as I´m having friends for tea as I do every Tuesday. But I will not do much mylotting. I wrote a comment in some of your posts to help, dear. I hope they did.


• Boise, Idaho
22 Nov 16
Eight of them! That's great. I saw three the other day. Boundaries is where it's at.


• Onaway, Michigan
21 Nov 16
I know all about the wic program was on it with all my kids.My day has been good spent time on here on and off and reading of course.