The Best Ever Movie Fight Scenes - Sherlock Holmes

Preston, England
November 22, 2016 4:27pm CST
The bare-knuckle brawl Robert Downey Junior engages in with a street-fighter is one of this 2009 movie's highlights and it is right at the start. The grittiness and squalor of the arena captures the feel of crime-torn London, and Holmes's drug-addled neurosis perfectly. The Irish jig music (by The Dubliners) gives a sense of humour to a dark struggle in which Holmes is initially pulverized. His stance changes when he sees Irene Adler and methodically thinks through every move he is about to make to destroy his formidable opponent, down to the last broken rib and jaw dislocation. Then he just does exactly what he described to himself, bringing his deductive sharp mind to the fore in a brutal scrap, in the ultimate balance of brawn with brains. Somehow the rest of the film never recaptures the magic of this early event. Youtube – the fight scene from Sherlock Holmes Arthur Chappell

Sherlock Holmes 2009 - Fight Scene, enjoy, like, and SUBSCRIBE!!! Comment if you want any more movie clips of this movie... and i will try my best to upload ...
7 responses


• Preston, England
23 Nov 16
@LadyDuck
actually a very clever take on the great detective

• United Kingdom
23 Nov 16
Do a discussion on the best ever screen shootout...I know my number one no question

That fight scene was good but I think there are better...I've just got to remember them


• Preston, England
23 Nov 16
@Mike197602
High Noon remains the best movie shoot out movie for me

• Oklahoma City, Oklahoma
14 Jan 17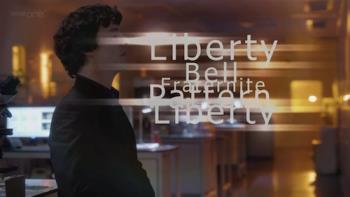 But the BBC series following it (starring Benedict Cumberbatch and Martin Freeman) pick right up where that scene left off! And I love The Dubliners! https://youtu.be/3U4C2AIHAYc

• Centralia, Missouri
24 Nov 16


• Alanya, Turkey
22 Nov 16
It is a good example for how Sherlock is portrayed as one who considers the outcome of his every action - although not my favourite scene from the Downey Holmes films. I prefer the shoot out in the train, where he disguised himself as a woman, among others.

• United States
22 Nov 16
yes I love this fight scene it is really magical meow!