150 Canadian Women Quilt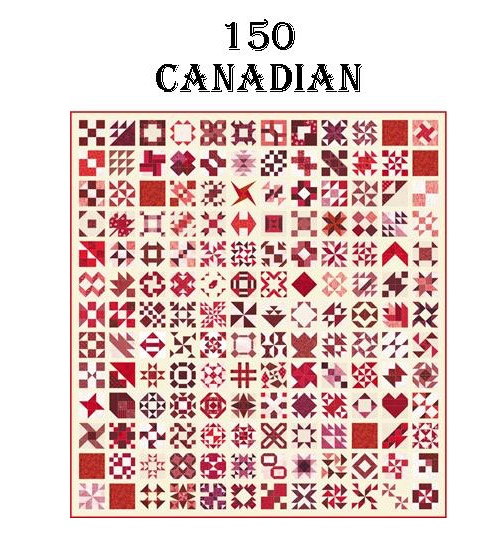 Canada
November 22, 2016 9:32pm CST
My latest project was suggested to me by my cousin. We were getting together this past weekend to celebrate my fathers 90th birthday. For this quilt we need a lot of different red fabrics, so she had suggested that we pool our resources and swap. We each bought a half metre of a dozen different red fabrics and cut them down the middle to create fat quarters. Then we swapped fat quarters so we each had two dozen different reds to use. To celebrate Canada's upcoming 150th birthday we are making 150 different quilt blocks. With each block we are learning something about a unique Canadian woman who had an impact on our society. Once a week for the next 50 weeks we will be able to acquire an information packet to make three quilt blocks and learn about three women. The first two weeks blocks are made. Now I am looking forward to next Tuesday when three more are available. This looks like it will be a fun and challenging project.
9 responses

• Peoria, Arizona
23 Nov
This sounds like so much fun to do! We would love to see the progress for sure!

• Canada
23 Nov
I'm sure I will post about my progress.

• Peoria, Arizona
23 Nov

• Chile
23 Nov
Tell us more about it. The picture is awesome.

• Canada
23 Nov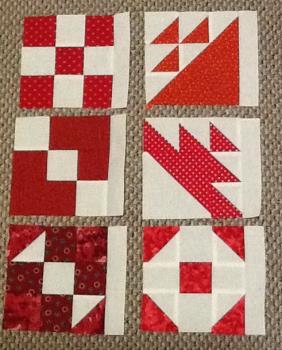 These are my first six blocks. The women we have learned about so far are women who helped change the course of Canadian history. One of them became a Doctor and studied heart defects. She made many ground breaking discoveries. Another worked hard to change laws allowing women to keep money they earned rather than having everything automatically belong to their husbands.

• Chile
23 Nov
@Morleyhunt
Your blocks are beautiful! I always wanted to learn to do them, but it is not done usually in my country. I don´t know about canadian women with the exception of L.M. Montgomery, the writer of Anne of Green Gables.

• Bunbury, Australia
23 Nov
@Morleyhunt
These are lovely and what a wonderful idea to learn something about some of the Canadian women who made an impact on Canada over its history.


• Canada
23 Nov
That will be some time next December. It will be 50 weeks of blocks and then I will need to assemble them.

• Switzerland
23 Nov

• Bunbury, Australia
23 Nov
What a great idea. I love the term 'fat quarters'. Whoever thought that up?


• Canada
23 Nov
Fat quarters describes the piece of fabric so well too. It is much more practical to have a fat quarter measuring about 50cm X 55cm, then a piece of fabric measuring 25cm X 115cm. They are the same amount of fabric, but the one has more usable area.

• Bunbury, Australia
23 Nov


• Canada
23 Nov
Just three six inch blocks each week sounds very doable.

• Canada
23 Nov
What a great idea and a wonderful way to learn about the many great women of our country.

• Canada
24 Nov
Of the first six only two were familiar to me.

• Canada
24 Nov

• United States
23 Nov
Sounds like a fun and interesting project to be involved in. Love your squares and red is my favorite color

• Canada
24 Nov
I generally don't use a lot of reds, but I really like the way this is going to come together.

• United States
23 Nov
What an interesting project!

• Canada
24 Nov
I think it's a project that I will really enjoy making.

• Marion, Kansas
29 Jul
I would love to see this. I hope you post pictures as you go. Quilting is so much more than just sewing fabric together.