Melody's PJ's and No Train Seats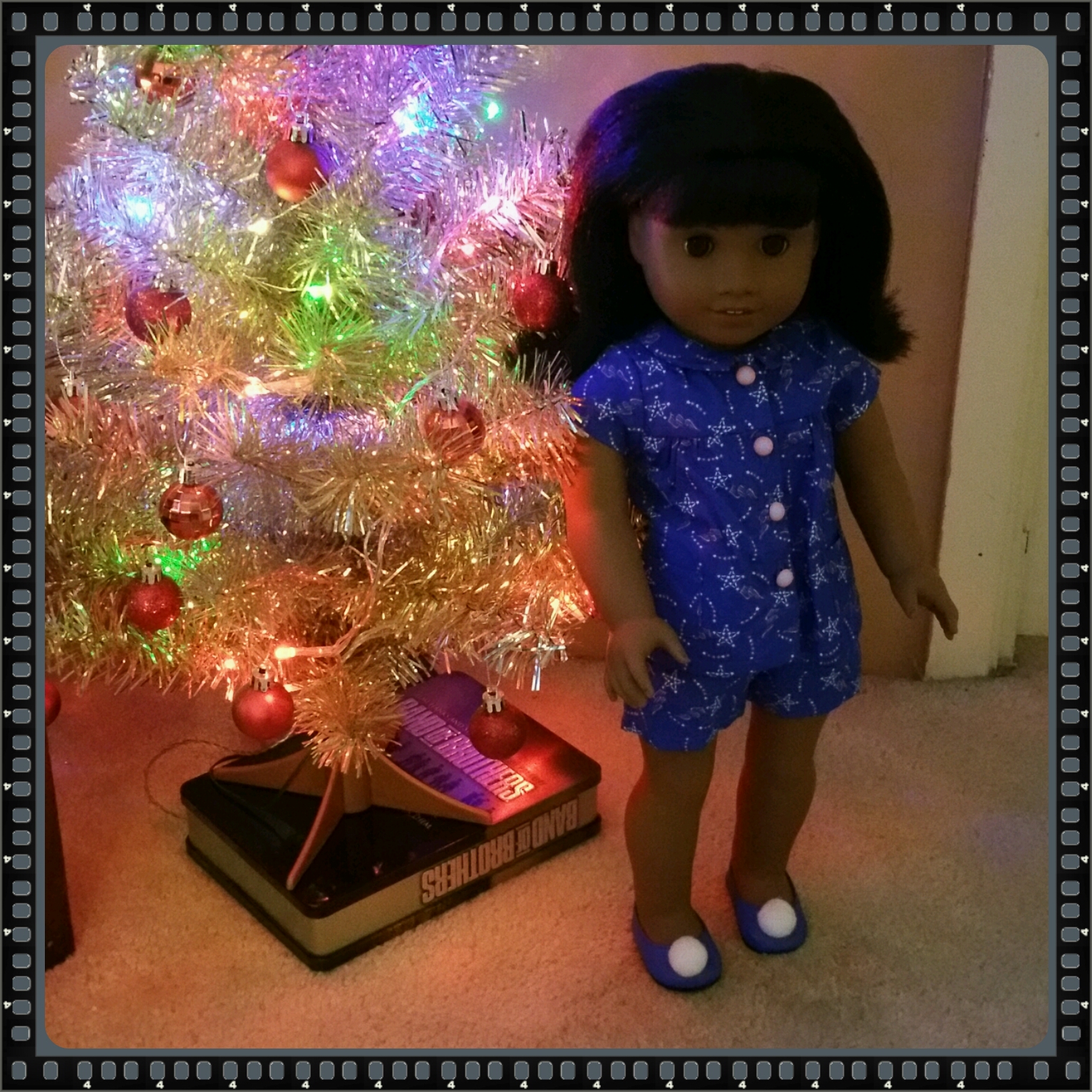 Canada
November 23, 2016 10:01am CST
No seats on the train this morning and my right thigh is hurting. I would really like to sit but don't think that is going to be an option this morning. Ugh. Last day of this is December 1st thankfully. The picture above is of my new doll, Melody and her cute Pajamas. She is next to my mini tree. Christmas is getting closer and that makes me happy. How about you? Hope you all have a splendid day. (Photo belongs to MissNikki)
10 responses

• Canada
23 Nov
I like her pjs. She looks cute! I am excited about Christmas too. It is coming so fast!! Enjoy your day!

• Canada
23 Nov
I am excited to do my stocking stuffer shopping at the dollar store soon. Lol

• Canada
23 Nov
@MissNikki
Have fun! The Dollar Store is so crazy this time of year!!

• Canada
24 Nov
@Happy2BeMe
yes, last year I went later than I should have. I will go earlier this year!


•
24 Nov
I love the color - it's my favorite, blue! Also, I like the stars on it.

• Philippines
25 Nov
i was going to say the same thing, plus her shoes!




• Perth, Australia
12 Jan
@MissNikki
Having to stand on a crowded train or bus is something I really hate doing. Especially if it's really crowded that you are literally touching shoulders with a stranger. Hope your thigh is better!

• Canada
13 Jan
It is now - it acts up sometimes!! My new bus route to work is so nice and quiet now!

• Perth, Australia
13 Jan
@MissNikki
Can I ask what you did to it?



• Charlotte, North Carolina
24 Nov
No train rides here this week. Hope you are not in pain today.


• Philippines
24 Nov
Those two looks good together - the imbibe the Christmas spirit .

Your Christmas tree is very cute .



• United States
23 Nov
Oh my!! Melody looks adorable next to the tree!! I love Melody's slippers!!!

• Canada
24 Nov
The slippers are one of my favorite parts about the outfit ! Hehe.