Plastic or Wire not removed from Turkey= deadly din din !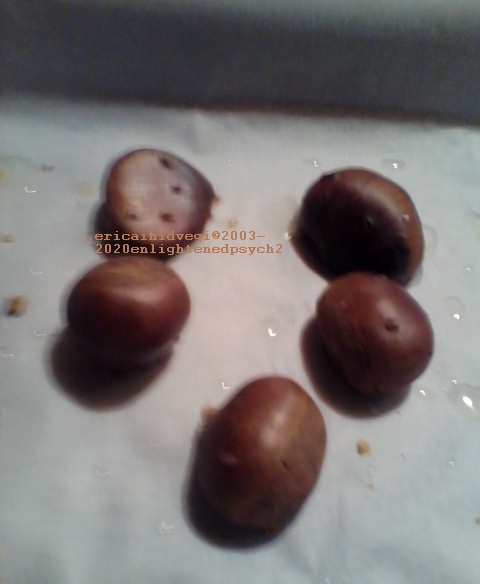 United States
November 23, 2016 3:21pm CST
Hey folks this is a heads up (well where the head of the turkey should be after it has been dressed by your local butcher for purchase) about the snapping component at the legs which holds the legs closed together so stuffing won't fall out, MUST BE REMOVED ! I am probably telling you something you do know BUT if and when the distributors did not place this closure-attachment correctly, when cutting it out and freeing up the legs, some could go into the meat which would be disastrous and deadly . . . Check it thoroughly, we did cause mom and I at first, did NOT even notice it due to failure to place as a warning on the label. Ah you gotta love those cheap distributing companies that help the Amish deliver the freshest best turkey possible. Now out of curiosity, has this ever happened to you cause I mean c'mon who does NOT notice melted plastic or burnt metal from wire, in their turkey ? Happy Thanksgiving to All here on Mylot, see ya Saturday ! *Image is of the 'forgotten Chestnuts' . . . another post , another time

10 responses

• Pamplona, Spain
23 Nov 16
Great information for those who might not even notice that. I don´t eat turkey normally its not being sold here for ages for some reason. Even so have a great time all.

• United States
25 Nov 16
We had a lovely delicious dinner that was well roasted and much appreciated , thankful we could . . . and thank you kindly for stopping by
@lovinangelsinstead21

• Pamplona, Spain
25 Nov 16
@enlightenedpsych2
Nice to see that you all had a good time and such a good meal. I always check out any Chicken I might buy too for the just in case. Wishing you a great Weekend ahead.

• United States
26 Nov 16
@lovinangelsinstead21
thank you kindly and dinner was fabulous ! Hope your week is wonderful as well . . .


• Pittsburgh, Pennsylvania
24 Nov 16
@enlightenedpsyche2
I did NOT know this so you did teach me something. I never cooked a turkey before!

• United States
25 Nov 16
@Marty1
I am curious what you have cooked so I can give you some recipes . . .

• Pittsburgh, Pennsylvania
25 Nov 16
@enlightenedpsych2
I am going to send it to you privately what I have cooked either later or on Saturday as I have to go right now and finish a book I have to have finished for book club at the library Saturday! I put my foot down to my sister I am not accepting any more meat meals from her! I got sick when my brother in law was talking about ripping that leg off that carcus (sp?)of our turkey

• United States
26 Nov 16
@Marty1
okay I'll look for that message -- hope you are doing well

• Bunbury, Australia
24 Nov 16
I know plenty of people who have cooked chicken and not removed the plastic bag of giblets from inside.

• United States
25 Nov 16
Really
@JudyEv
I feel so sorry for them cause that over time can be so neurologically lethal, ya know ?

• Bunbury, Australia
25 Nov 16
@enlightenedpsych2
I think most would only do it the once. You'd be on the lookout for it after the first time.

• United States
26 Nov 16
@JudyEv
one would hope so . . . but LOTS of people stick to routine-thinking which leads them virtually into blank-out zone and that could potentially be dangerous

• Green Bay, Wisconsin
24 Nov 16
Now you have me wondering if I ever removed it. I must have, the legs were always wide apart, and I wouldn't have been able to add the stuffing if I didn't. Yes, I'm thinking this through. So yes, I removed it.

• United States
25 Nov 16
It is very easy to miss and completely remove before roasting
@just4him
-- I think you did not miss it though and removed it hon

• Green Bay, Wisconsin
25 Nov 16


• United States
25 Nov 16
Oh
@LadyDuck
the giblet pack was in the neck cavity but this was the closure thingy at the legs closing them together

• Switzerland
25 Nov 16
@enlightenedpsych2
I think that only if I should go to buy chickens at a farm they would be sold with their legs and the giblets. All those sold in the grocery stores have the legs removed and no giblets. It is for hygienic reasons.

• United States
25 Nov 16
@LadyDuck
unfortunately that wonderful hygienic practice is limited here, they sell lots of whole chickens and turkeys complete with that wire or plastic closure people actually forget to remove -- lots of sick people coming into Emergency rooms on Thanksgiving, a lot for food poisoning



• United States
30 Nov 16
I know isn't it interesting to find out, well for me, that Thanksgiving and turkey are really just an American tradition and NOT practiced all over the world . . . thanks
@MALUSE
and are there many wild turkeys, if at all, in Germany ?

• Germany
30 Nov 16


• Goodfellow, Texas
25 Nov 16
@enlightenedpsych2
- Ms Erica - Those metal clamps compete with many other forms of "modern" packaging to irritate the daylights out of those of us who may sometimes be called upon to remove or to open the doggone things from otherwise edible food. The only good thing about them is that their application to foods in our kitchen has served in the invention of a whole new roster of very choice cusswords that were earlier unknown in the language extant.

-Gus-

• United States
26 Nov 16
Ah a whole new array of cusswords, fantastic thanks
@Ceerios


• Goodfellow, Texas
27 Nov 16
@enlightenedpsych2
- Ms Erica - Several different languages, plus additional dialects, and even notes written in Sanskrit. The joy of cussing is universally shared among mankind. Betcha the roasting birds do some cussing in the roasting procedures, too. -Gus-

• United States
28 Nov 16
@Ceerios
even in the Stone Age certain grunts and bangs of the club was also determined as a form of cussing . . . or at least major disagreeing !


• Canada
2 Dec 16
Never noticed it, ever. but then my husband is the chef in my house and I'm sure he never left it on the bird.

• United States
2 Dec 16
Well just in case, it was a heads up, or rather missing heads, kind of post for future dinners of turkey or chickens, thanks
@PainsOnSlate

• United States
28 Nov 16
A couple years ago I was given a new carving set that had two huge forks for stabbing the side of the bird to lift it. I didn't know there were plastic protectors on the tines, it was a complete mystery where the plastic bits came from. I still laugh every time I use the carving knife or oversized forks.

• United States
28 Nov 16
Ah now that is a good addition to mention in this post thanks
@freak369
and I truly hope your Thanksgiving was great and how are you since I haven't heard from you in ages ??? Hugs and blessings


• Rochester, New York
24 Nov 16
We always use some kind of wire to hold the legs closed on the turkeys. This year my brother is cooking it so it'll be good!

• United States
25 Nov 16
Well I cannot see even if wire closure is safe enough for those turkey legs to be held together, still absorbs into the meat
@LisaSteinmetz
, right ? Hope you enjoyed Thanksgiving . . .