Have you ever been in this situation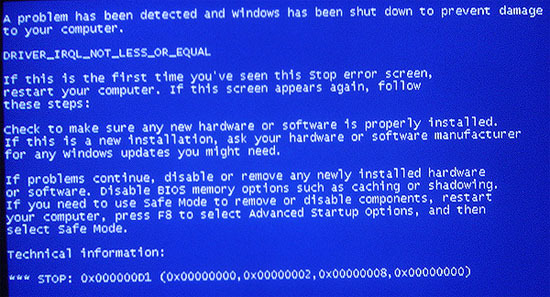 China
November 23, 2016 7:02pm CST
Today morining,I start up my computer as unsual when I arrive my office.After half a minute,my computer is working.Suddenly,the screen is full of blue color,and my computer is in trouble.Then I trun dowm my computer and restrat it.It's dosn't working.I've try it again and again,thank god,it's ok.But my documents and another important file on my desktop are all gone.OMG.Why?The files are so important for me,they are my results of the work.I can't lose them. So I call to a maintenace man for help.With the help of him,I found my things on my desktop.thank god.In order to avoid your files missing, when your computer has in trouble,so backup your files in time. Have you ever been in this problem?and how to deal with it.
4 responses

• Canada
24 Nov 16
I have lost many things on the work computer in the past so now everything is backed up so that it won't happen again. Glad it all worked out for you.

• China
24 Nov 16
Thanks.Now I will backed up my files.

• Canada
24 Nov 16

• Bangalore, India
24 Nov 16
Yes...i have used to have this popping up on my screen a lot a few months ago. But my brother somehow fixed it... you might need a computer guy to fix it. And it is always best to have all important files backed up. I have not lost any files because if it though...

• China
24 Nov 16
Your brother is so cool.I need to learn something to fix computer.



•
24 Nov 16
Sorry, haven't encountered such problem on my computer.

• Hyderabad, India
24 Nov 16
Very sad about that. Is there any way to recover the files?