It's beautiful work space is complete now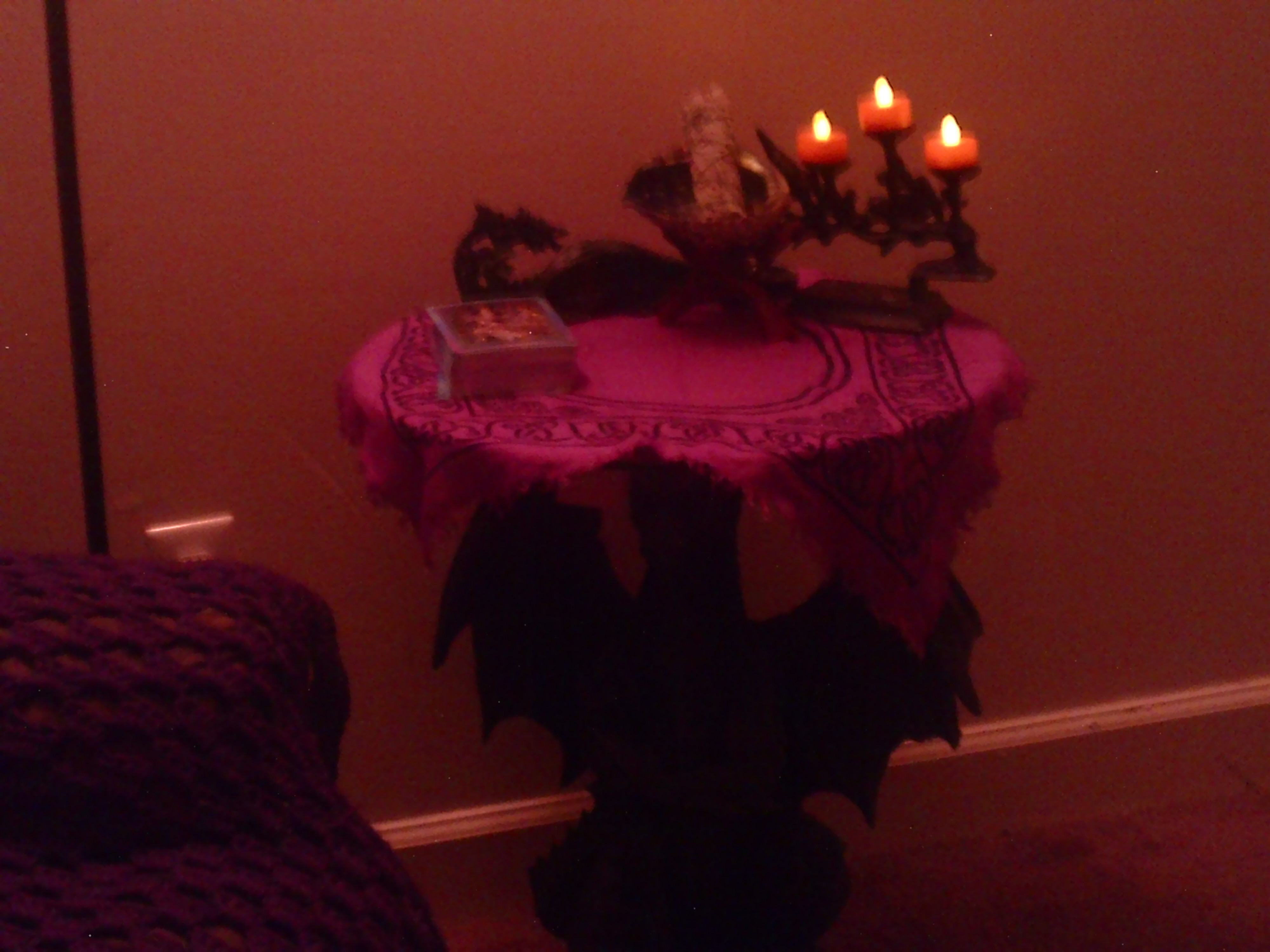 November 23, 2016 7:24pm CST
I am so happy with how this turned out we got it done just time for hubby to get home too. My dad said he loved how I put everything together. Now my husband wants me to get a couple more tables just like this one,lol. But that will till after christmas shopping is finished. The only thing I'd like to change or add is some more dragon's and some different candles.
6 responses

• Canada
24 Nov 16
Very cool. I really like it. Looks great.


•
24 Nov 16
Thank you I was hoping I got the dragon part in good.


• Australia
24 Nov 16
@AutumnSnow
The dragon sitting on the edge of the table against the wall - is it part of the table or part of the candle-holder?

•
24 Nov 16
@sishy7
It's actually an incense holder.

• Italy
24 Nov 16
It's so beautiful!

It creates such a dark gothic ambience, I love it! And yes, you can make it darker but it's great the way it is.


• Anniston, Alabama
24 Nov 16

•
24 Nov 16
I love the candle lights. Looks romantic to me.

• Rochester, New York
24 Nov 16
That is a beautiful table. I love the set up.

•
24 Nov 16
Thank you, Im thinking about looking for some dragon stuff to put on the wall.