Zambon Fluimucil, review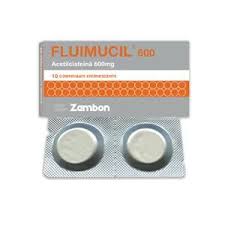 Calgary, Alberta
November 24, 2016 12:23pm CST
I tried all sorts of cure for cough, Prescription meds didn't work for me, over the counter generic and mainstream brands didnt work for me and Herbal medicines didnt help neither. The last few weeks I can't sleep because I was coughing like a dog and my nose was cloggy. Someone suggested me a brand of Mucolytic known as Zambon Fluicil, It is not a cough syrup nor a capsule. It is a large tablet that is impossible to swallow.You will basically put it in a glass of water and it will melt very fast and the water will turn into a Fizzy drink. The taste is like a blander version of 7-up and sprite so it wont be addictive. I just take 1 tablet before sleeping and my coughing stops. After waking up, I felt a bit off choking so I spit out lots of Phlegm and they get out of my mouth smoothly. I have no more cough and I can now sleep better. It is more expensive than your average cough cure but it really works.
4 responses


• Calgary, Alberta
24 Nov 16
Generic tablets,syrups,pills and herbs took forever to work. This one worked on the first day and on my 3rd day my cough is gone.

• Holiday, Florida
24 Nov 16
sounds like our alka-saltzer plus here. it is great

• Calgary, Alberta
24 Nov 16
yeah but for cough and not indigestion and heartburn.

• Holiday, Florida
24 Nov 16

• Philippines
25 Nov 16
Never heard of it. Did you had docs subscription for this med?

• Calgary, Alberta
25 Nov 16
it is over the counter from what I know.

• Calgary, Alberta
24 Nov 16
I believe it is available in South east Asia, I can estimate a tablet is 20 peso each. More expensive than Tuseran , Rubitosin and solmux but works faster.