Missing the Green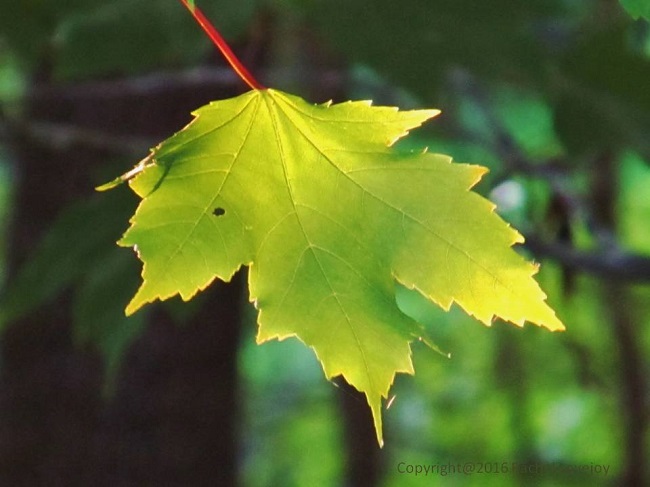 Saco, Maine
November 25, 2016 12:07pm CST
The state of Maine (USA) is not called the Pine Tree State for nothing. Most of the state's land mass is dense in white pine trees and other evergreens, which break up the monotonous white winter landscape. I still can't help, though, missing the bright greens of the deciduous trees. I came across this photo that I took awhile back and that perfectly illustrates the type of green that I'm missing. But, as of today, Spring is just a little over 16 weeks away, and I can't wait! Photo Copyright@2016 Rachel Lovejoy
7 responses

• United States
25 Nov 16
I have heard that Maine is a lot like Washington (where I am). Opposite coasts, but we do not get as much snow as you do. I am all for 16 weeks away. I'm already tired of the dark days.

• Saco, Maine
25 Nov 16
So am I. A friend of mine just moved to WA (Port Angeles), and she loves the fact that she won't have to deal with snow.

• United States
25 Nov 16
@Raelove
I love Port Angeles. Beautiful area...still quite a way from me...

• Canada
25 Nov 16
@CoralLevang
, Today is a very dark day and even my son was affected by it although he is a very optimistic guy.



• Saco, Maine
25 Nov 16
That can be a real problem, as they get so slick when they're wet. I agree about firs and pines. Always the same dull green...

• Los Angeles, California
25 Nov 16
I like the contrast of the red stem.

• Saco, Maine
25 Nov 16
Thanks...so do I. It was one of those little details that jumped out at me when I uploaded it. That's the fun of digital photography...all the little surprises you get, all those "Wow!" moments...

• Bunbury, Australia
25 Nov 16
16 weeks is a fair while to wait. Hope you're not holding your breath!

And it's a lovely photo.

• Saco, Maine
28 Nov 16
If I don't count the week I'm in, that leaves 15 weeks. That sounds less daunting than months to me...

• Rochester, New York
25 Nov 16
I have one tree in my yard with greenish yellow leaves on it. All of the other trees are bare. I miss the green as well.

• Canada
25 Nov 16
Like you, I am eagerly looking forward to spring. Meanwhile we will endure winter, with whatever it throws at us.

• Saco, Maine
25 Nov 16
Yes...endure is a good word...lol...