Salt, Salt ... oh wonderful Salt ~^_^~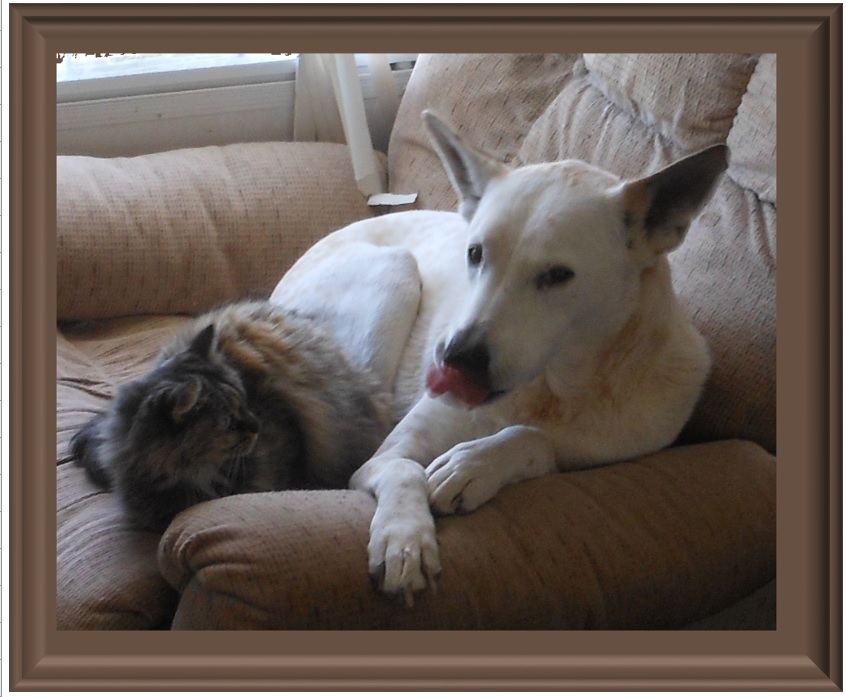 El Paso, Texas
November 26, 2016 1:25pm CST
Oh yes, salt is really really tasty. I used the above photo because of the way Mykey was lickin his chops but I never ever give salt or anything with salt in it to my furmily. Just thought you should know. I like a pinch or two in my soups. In fact I sometimes actually put it on a boiled egg. I'm moody so I have to be in the mood. Right now I have a pot of bone broth on the stove. Since it is done I can now make so many delicious dishes ..... ok, ok, so I'm not a world class cook like ladyduck but I do cook for myself. The thing about salt is that it's useful for so many other things. A couple of days ago I fried a salmon steak in butter. Of course you know that butter burns so once I was done with the salmon there was a burned sticky mess in the fry pan. It was gooy and black and really stuck on that pan but I cleaned it all up easily with vinegar, soap and salt. I just let the mixture sit for about 30 minutes and then washed that pan really good. Salt is great for burned on messes but it'll also shine up those chrome kitchen sinks. Just need a bit of elbow grease and voila it's all clean. Mixing salt with baking soda and vinegar will clean so many surfaces and the beauty of it is that it's all non toxic. So what do you use to clean those gooy sticky burned messes?
4 responses

• Winston Salem, North Carolina
26 Nov 16
Baking soda is my go-to for cleaning up burned messes. Speaking of which I should get my hiney back to work.

• El Paso, Texas
26 Nov 16
Add some salt to it and watch the burn messes soften. I was totally surprised how well it works.

• Winston Salem, North Carolina
26 Nov 16

• United States
26 Nov 16
I use an unscented fabric softener sheet placed in the pot or pan, works great on crock pots too, and fill the pot or pan with soapy water, add an unscented fabric softener sheet, let sit for 15 to 30 minutes or as long as one would like, and the stuck-on stuff wipes right off. Then, rinse.

• El Paso, Texas
26 Nov 16
With three cats and a pup I don't use fabric softener sheets, they are too toxic for them.

• Canada
26 Nov 16
I try not to make those gooey burned messes. I use a scrubber after soaking with baking soda and water.

• El Paso, Texas
26 Nov 16
I used to do the same thing but recently I noticed that salt seems to cut right through the mess when mixed with baking soda and vinegar.