...and in my spare time, I lead a cult...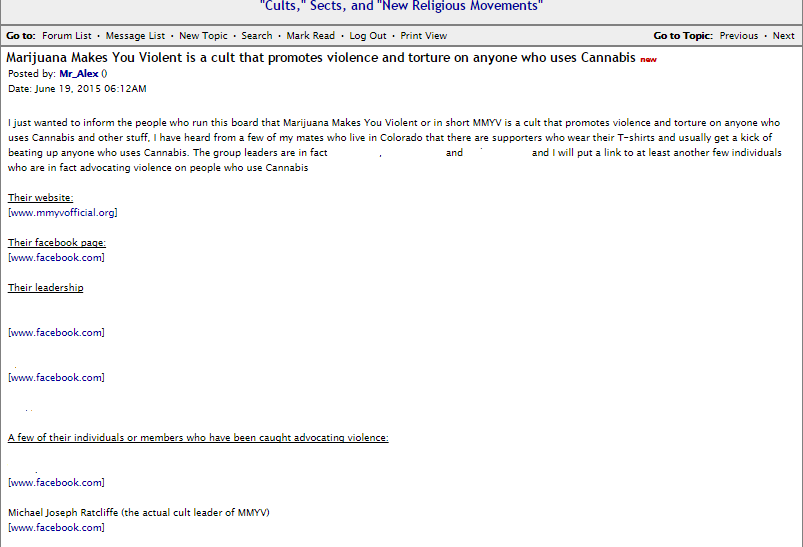 United States
November 27, 2016 10:40am CST
I lead such a busy and active life. Singer/songwriter, producer, engineer, sound and lighting tech, sumo suit cleaner, Internet folk hero...the list goes on and on. And according to one Internet site, I also lead an anti-marijuana cult.

Does anyone know the
real
JJ?

A man of many mysteries...

6 responses



• United States
27 Nov 16
Marijuana MAKES You Violent. 219,655 likes · 803 talking about this. We are a science-based, secular, apolitical organization that simply wants to spread...

• Bunbury, Australia
27 Nov 16
Wow, your fame exceeds you ..... or something.

• United States
27 Nov 16
I love getting credit for stuff when I am not even trying to

I guess since I was one of the first posters on the site before it got big someone assumed I was a head honcho.

• Bunbury, Australia
28 Nov 16
@JolietJake
I very rarely get credit without having to try really hard - even lie sometimes :)


• United States
28 Nov 16
I'm not even a minion...well, not officially...I just used to hang out on the page a bit


• United States
27 Nov 16
...and master of none. Except trolling...lol

• Centralia, Missouri
29 Nov 16
bwahahahaha, oh that was funny

• United States
28 Nov 16
Lack of coughee makes you violent. Low blood sugar makes you violent, (those both really apply to me). I know, you do not have enough to do without stirring up trouble, so that is why you are so famous.