Quick thoughts 11/27/16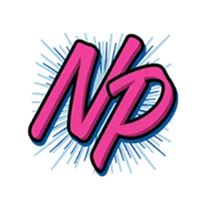 Wausau, Wisconsin
November 27, 2016 9:45pm CST
So today was pretty much a lazy day. Put in all my Pampers codes I could find. I am shooting for an Amazon Gift Card there. Still waiting on my $200 Visa gift card from NCP which should be any day now. And I will soon cash out for an Amazon gift card soon again on NCP. The gift cards are rolling but not the money lol. But that is okay. Then, today my husbands sister and her fiance showed up in their brand new Kia Sion car. Funny thing is is they always complain they are broke. (shake my head)

How is everyone else doing? I am just sitting here watching weird Christmas or love movies. Nothing new. Son is sleeping and husband is in the bedroom watching tv himself. Well, gonna go. Later.

3 responses

• Onaway, Michigan
28 Nov 16
I hope you reach your amazon card with your pampers codes soon.

• United States
28 Nov 16
THat is pretty much how I have planned my day as well. It was nice.

• Roseburg, Oregon
28 Nov 16
I brought a new car every twenty years when I was always broke. It is worth it when the car lasts for over twenty years.

• Wausau, Wisconsin
28 Nov 16