More of my Mug!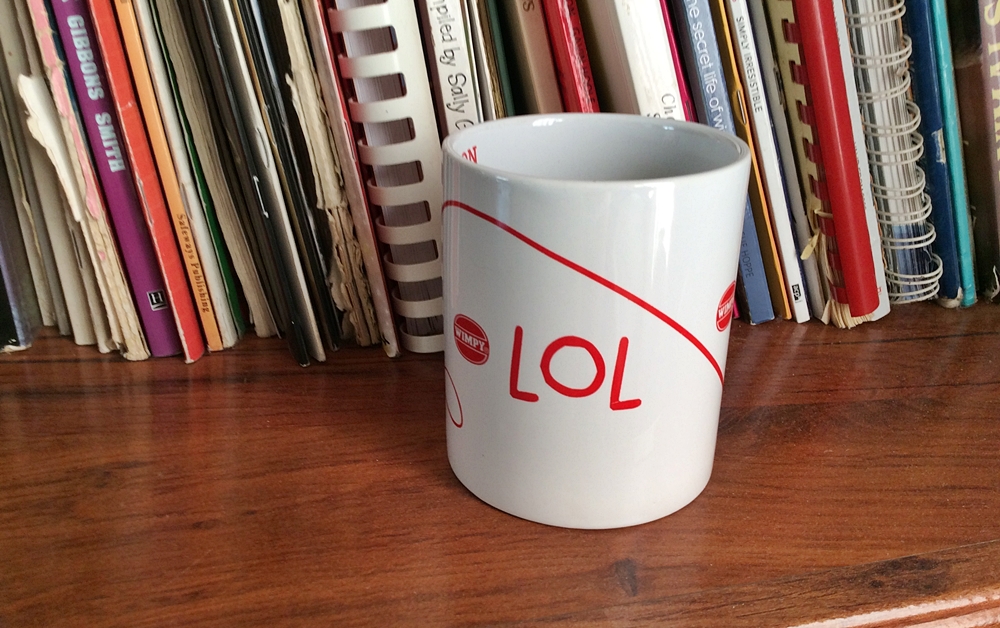 South Africa
November 28, 2016 2:48am CST
Since you all enjoyed the front show of my morning mug, I decided its time for tea and will show you the other side of the Monday Mug . . . to @AutumnSnow I nudge because in your response you stated LOL first - that's the way to start any day LAUGH OUT LOUD! So says my mug on the flip side - however we cannot flip a mug, just swirl it around. Like a flashing party dress - many sides to show, and I quickly flashed you my mug because I should be working . . . shuuuu don't tell anyone! This is fun - have you shown your MUG on @myLot yet?
5 responses

• Bunbury, Australia
28 Nov 16
So far I've shown two mugs which is probably enough for the moment.

• Oxford, England
29 Nov 16
I was just looking at another Mug and thinking maybe I should just group together all the nice ones and do a photo.



• Oxford, England
29 Nov 16
Now to play hunt the mug!


• Oxford, England
28 Nov 16
That is such a fun mug whichever way you look at it

• Oxford, England
29 Nov 16
@SophieY
Well either side of it mames ME smile.