The Holiday Hole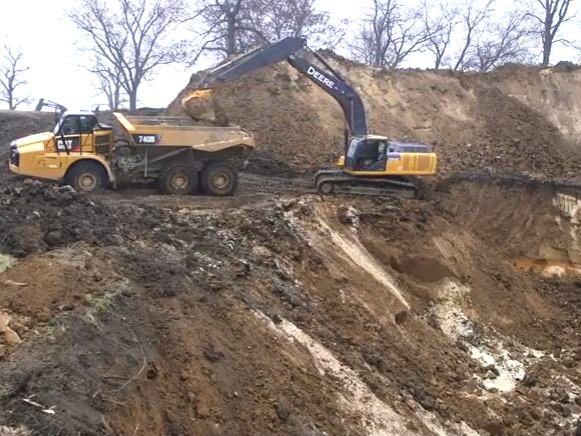 Virginia Beach, Virginia
November 28, 2016 12:04pm CST
It's just CRAZY! Just when I think I have lived long enough to not be surprised by idiocy, my little bubble burst again. This event was so ridiculous, I hardly know where to begin. It may not appeal to some of you, but as a retired heavy equipment operator a certain YouTube Live Feed caught my attention. GoPro cameras mounted in and around 3 pieces of earthmoving machinery streamed round-the-clock (20 Hours) viewing as the "HolidayHole" was excavated. They even mounted flood lights all around the sight so they could work through the night. I didn't watch it for the whole 20 hours but checked on the progress from time to time. Now pay close attention to this because it get's really nutty. The HolidayHole, a gigantic excavation was sponsored by a gamer group called "Cards Against Humanity". (I have no idea what that means.) This was supposed to be a Black Friday event wherein folks from all over the world could send in donations. Contributors names and amounts scrolled across the bottom of the screen for the whole broadcast. They collected $100,573 before they were finished. Now, here it comes. Where does the money go? Nowhere! Not for charity or any special purpose. But that's not all. A tremendous hole was dug, (somewhere in America) for NO reason. This was just some kind of stunt that I cannot seem to understand. Can you? If you want to know more just Google Cards Against Humanity. They have a website.

To celebrate Black Friday, we're digging a tremendous hole in the ground. https://holidayhole.com/
8 responses

• United States
28 Nov 16
Just reinforces the crazy world we live in

• Canada
29 Nov 16

• Canada
29 Nov 16
The depths humanity has sunk (dug) to. I had to look this up.....wondering where you got the idea to concoct such a ridiculous story. I was appalled to discover it was true.

• United States
28 Nov 16
The more money received the deeper the hole. Never knew that donating to help a deeper hole be dug was such a thrill to so many. Well, Chicago is corrupt, the hole is being dug in Chicago, so the hole goes with the territory here. An article stated that, "But the company has a long history of of giving back, including donating profits from expansion packs to provide full-ride scholarships to women studying in STEM (science, technology, engineering and math) fields." I doubt it.

• Centralia, Missouri
29 Nov 16
the game is really fun, but this.... this is stupid

• Bunbury, Australia
28 Nov 16
This certainly sounds really crazy. The $100,573 has to go somewhere.

• Daytona Beach, Florida
28 Nov 16
Very odd indeed. Just thank your lucky stars that hole wasn't dug right near your house.


• New Delhi, India
28 Nov 16