Do you have experience to stay up in the airport?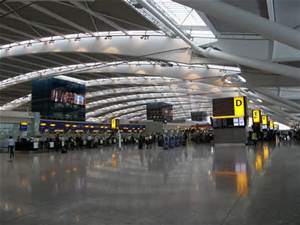 Guangzhou, China
November 30, 2016 3:15am CST
I had experience to stay up in the airport twice. The first time is in Baiyun Airport which is my city. I had an early flight and I didn't want to take a taxi to arrive there so early. I was afraid I couldn't get a taxi or the booking taxi would not arrive in time. So I went to the airport late at night and stayed up there. I hardly had sleep there anyway

The second time is in Changi Airport. My flight delayed due to the bad weather. So I couldn't catch the subway to the city. Since there would be a few hours and there would be the subway, so I preferred to wait for it as it would be expensive to get a taxi to the city. I must say that it is always so cold in the airport and it keeps me awake

10 responses


• Switzerland
1 Dec 16
@youless
We do not need a special insurance, all the companies that area part of the IATA system have to pay a compensation if the delay is more than 4 hours and you are entitled to free refreshments if the delay is more than two hours.


• Banks, Oregon
30 Nov 16
No I never have, but some long waits at the bus station.




•
27 Nov
When I used to travel. I got stuck in Detroit airport and hated it and wanted to leave as soon as possible. I just did not like it.

• Denmark
4 Dec 16
Some years ago I had to spend the night at the airport. In was during the winter. There was a lot of snow and our plane wasn't able to land at the airport were we were supposed to go. We ended up at an airport in another part of the country, and we couldn't leave the airport that night. There were too much snow and the busses and the taxis weren't able to get to airport, so we had to stay there all night.

• Denmark
5 Dec 16
@youless
Yes, fortunately it wasn't really cold inside the airport. Some of the other passengers placed their sleeping bags on the floor and tried to sleep, but we didn't have sleeping bags or blankets in our luggage so we just sat on the floor and talked and read some books.

• United States
30 Nov 16
We have done that, and you are right, it is not a comfortable place to stay for long periods of time.

• United States
1 Dec 16
@youless
We did the same due to the fact the hotels were so expensive.


• United States
20 Dec 16
Wow, those were some exhausting experiences! I hope I don't have to deal with airports any time soon. We have a small local airport that is nice when we can fly out of there, but not always possible.