Sabrina's Handful of Floral Thoughts - Ep. 6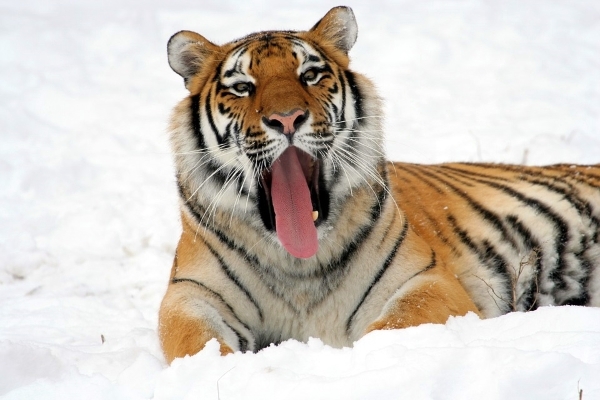 Italy
December 1, 2016 5:25pm CST
The title of my previous Trashy Thoughts was "Less Is More, More Or Less". That's what is written in the product's package I shared in the "Perfect Gift" discussion.
Someone here smells plagiarism.

Nah, just a pure coincidence.

As my thoughts aren't trashy, what about floral?

They smell better than trash, at least.

Welcome to the Something of Random Adjective Thoughts! 1.
Do offers count in the $5 required to be paid here?
Yeah, not a thought, it's more of a question. I made less than $5 in Earnings From Discussions but an offer should save me somehow. I hope the offer adds up, otherwise I'll be waiting for January. Not a big deal, of course. Black Friday is over. 2.
Holiday time! How active are the folks here during the Winter/Summer Holidays?
Yeah, another question. Will people have more time to spend on here or will they be busy with their family? Place your two pennies! I should be pretty available from the 19th. Why? For some reason. I should have called this episode "Sabrina's Handful of Floral Questions", I know. Oh, just to let you know, I'm going to make two months in a row! I only managed to make one full month of myLotting, in August, now I can push and stay active in November and December with no breaks in between! I'm half way done, YAY!

And that was all. Ciao!

Photo by Max Pixel at Free Great Picture Dot Com, as usual.
8 responses


• Italy
2 Dec 16
Yup, the activity is unpredictable. I'm not too sure about myself either.

I hope so, that the cumulative total is VERY cumulative.


• Switzerland
3 Dec 16
@sabtraversa
I am not sure at all about myself either. If after the usual Christmas lunch my guests get sleepy, I come upstairs and spend some time with my virtual friends here.

• Gainesville, Florida
18 Dec 16
You are so right about the unpredictability of activity on this site. I thought I was starting to see a trend, as I had noticed for about three Wednesdays in a row where there was very little activity going on. I thought to myself that Wednesdays is a day nothing happens on myLot, and then boom....the next Wednesday after that was one of the busiest days I've had on this site. So, it goes to show that the periods of high and low activity on this site can't necessarily be predicted!


• France
2 Dec 16
1) I never do any offer, but, yes, if I remember what I read, it is a cumulative total. 2) There are usually many members here during holidays. Except perhaps on Dec 31st and Jan 1st

. And you call that a handful ? Have you only 2 fingers

?

• Italy
2 Dec 16
1. Hope so.

2. Cool, I won't be around those days too.

3. Ehm.

Well, yeah, I didn't say a fingerful.


Okay, I lost.



• Italy
2 Dec 16
Welcome to myLot! Glad you enjoyed my post/discussion.


• United States
3 Dec 16
@HAPPSINGH
Thank you Harpreet! I am enjoying my time thank to all of you!



• Italy
2 Dec 16
I tried to do an offer last month and it seems like it really helped, but it was probably the first and last time. I only had to register somewhere for $0.08, not bad.

Thanks for your response.

I should only be busy on the 31st.


•
2 Dec 16
@sabtraversa
I'm be job hunty and I will be busy most of month.


• Indore, India
4 Dec 16
I began myLotting by thinking I'll be active on a daily basis, but I don't think that is going to happen anytime soon. Offers are for namesake only. All of them aren't relevant to the area I live in. And why the tiger


• Italy
4 Dec 16
I simply liked the tiger.

Yawning in the snow, it represents me this month perhaps.

I failed being active daily this month already.


I don't have many offers either.

• Indore, India
6 Dec 16
@sabtraversa
They kind of fool you in the offers. When you've spent 10-15 mins on an offer and it says that I could not find a suitable survey for you, it is very irritating



• Waikoloa, Hawaii
13 Nov 17
i notice your so good to Write in english i thought before Italians love thier Own language and cannot speak fluent english


• Italy
13 Nov 17
@kepweng
We aren't given the proper tools, motivation and education. Sure, Italian is beautiful, but we don't think it's superior or we refuse speaking other languages.

Yes, you can say I'm an exception.


• Bournemouth, England
2 Dec 16
As Christmas is approaching the end of the month, I would imagine that people will be on here then, trying to build a January payout, especially as that is when many of the bills for Christmas come in!

• Italy
2 Dec 16
I hope so.

Bills suck, but at least I won't feel lonely this month.


• Banks, Oregon
1 Dec 16
I don't know about everybody else, but I will still be active and, I never do the offers.