Do we need College Degree to be rich?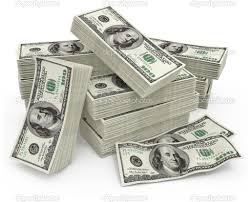 Philippines
4 responses

• Peoria, Arizona
1 Dec 16
Some jobs you do need a degree. Those millionaires got there because of luck, they knew someone, or it was in the family. Not every drop out got lucky like them. College is good if you want to be higher up in the company, you also get paid more if you have a degree. So. I wouldn't exactly rely on not getting a degree if you want to be a millionaire. Nor will a degree make you a millionaire.

• Bangalore, India
2 Dec 16
I think yes...but not always. Obviously it depends on the field one wishes to go into..but other fields need to have more on the work training and experience to succeed. Personally i think it is learning to make smart choices that brings success. ..along with talent and will to want to succeed. I have seen of uneducated people also succeeding in life.


• United States
2 Dec 16
No, you don't need the degree to be rich. Two words: BILL GATES. He was a college dropout, and I think he's doing okay for himself.... I think, at least here in the US, that there is a stigma attached to getting a college degree (as if it "makes you smarter"). Who are the biggest money-makers in the US? Professional sports players who don't finish college (or don't even go to college) and really bad pop singers. I'd rather have someone who knows what he or she is doing work on the brakes of my car than someone who can show me a college degree but not much else.

• Italy
1 Dec 16
A college degree won't make you rich, it is about having ideas, guts and a special mindset. You can learn things by yourself, at your own pace. Most billionaires don't work for others, they own companies and they invested the money they used to earn for modest jobs into their projects. Of course, if you have good acquaintances, wealthy family behind and so on, the path will be smooth.

A degree is mainly useful if you want an important job, but you're still going to work for someone (who will always be richer than you).