The Ruins of Whitesnake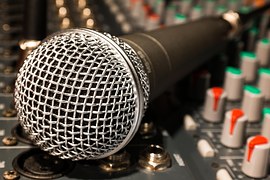 United States
December 3, 2016 6:44pm CST
Back in the 80s, I loved the music of Whitesnake. David Coverdale wasn't the best singer by any stretch of the imagination, but he knew how to get a crowd excited. And his music videos on MTV had already excited a couple of generations of fans. Their concerts were fun. Yesterday, I happened to find a Whitesnake concert on TV, and I thought I'd take a peek. I wanted to hear the music and see how Coverdale was aging. Well, I know what it looks like when I look into the mirror. I realize we're all aging. But I don't get up on stage and try to convince everyone that I'm still who I used to be. David Coverdale is 65 now. His face shows every line of his age. I can't imagine his hair is real anymore, although I do know a couple of guys in their 60s who still have a great head of hair, so who knows. But his voice has had it. He can still hit the high notes, but now he screeches. It's just not pretty. Thankfully, his fans love him anyway. His bandmates are now half his age and while they have a lot of energy to play their instruments and get the job done, Coverdale continuously made the audience sing the songs (giving his voice a rest), and he often turned the stage over to one of his bandmates to do a solo, so he could go to the back of the stage and catch his breath. It was very sad. I don't think I'll ever be able to hear their music in the same way again. -Claudia- image from pixabay
6 responses

• Green Bay, Wisconsin
4 Dec 16

• Green Bay, Wisconsin
7 Dec 16
@CRK109
By the way, I started reading that book you reviewed - Discovery of Witches, it's a great read.

• United States
4 Dec 16
Back in the 70's I loved the music of Whitesnake. Most of the older guys can't sing like they did back then. Robert Plant is the perfect example. By the way, did you know Coverdale sang for Deep Purple for a few years before forming Whitesnake with a few other members from there?

• United States
7 Dec 16
I only just recently learned about Coverdale and Deep Purple! I'd never known that before. And yes, I agree about Robert Plant. Sad. But then there's Mick Jagger who's in his 70s and still going like a ball of fire!

• United States
7 Dec 16
@CRK109
I've been a fan of Purple since the early 70's and quite naturally followed Rainbow and Whitesnake


• Los Angeles, California
4 Dec 16
Coverdale is 65? That's a grim reminder of our own age!

• United States
7 Dec 16
No kidding. But when I think of all the aging rockers, Mick Jagger at 73 or so, really is the Energizer Bunny of the bunch! I saw the Stones in concert when Mick was about 65 and the man never stopped dancing through the entire concert! He puts all the others to shame! lol

• Canada
4 Dec 16
Time passes. We can't go back. Often trying to sneak a peek at the past is almost scarring.

• United States
7 Dec 16
Yes, that's so true. I can only imagine that Coverdale really needs the money.

• Banks, Oregon
4 Dec 16
I always liked Whitesnake too, haven't seen them in a long time and, that is sad, prayers to him.

• United States
7 Dec 16
I can't imagine he'll be hitting the road too much longer!