THANK YOU, THANK YOU, THANK YOU myLOTTERS & STAY BLESSED - Jenny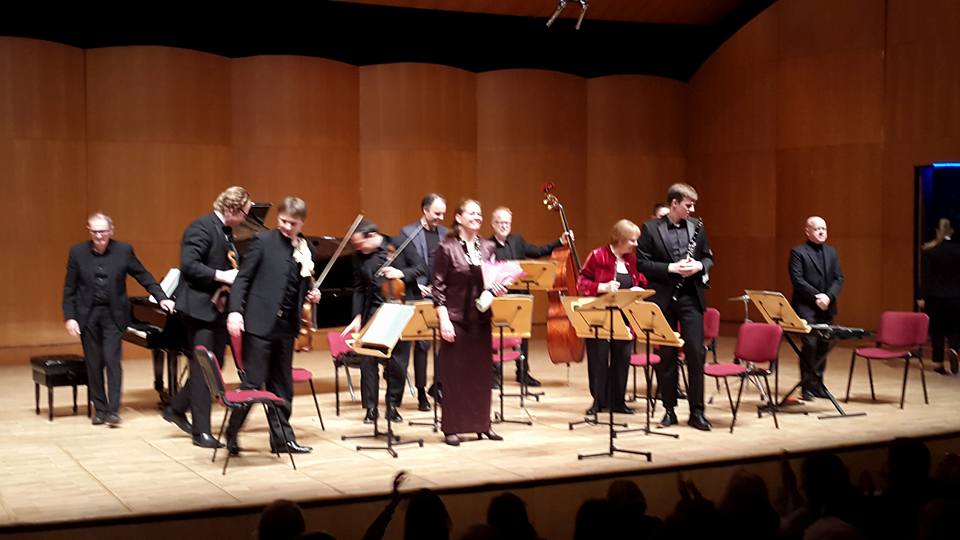 Australia
December 5, 2016 1:51am CST
Feryal (My Friend) Went to a concert yesterday. That was
The N.E. Assemble Violin Concert
by
Christian Sijon
. One Picture attached and she sent me 2 more Pictures: & https://postimg.org/image/6p9ujoy6d/ But I wasn't able to go to that concert. I guess, you all know the reason. Now, I feel so bad & so good as well that I am unable to write, how exactly I'm feeling right now. Happy because I've taken a decided what to do next. And sad because I've missed 2 concerts. Happy because I feel free now. And sad because I'm feeling sleepy but can't sleep unless I get back home. Happy to know that everything will fall into its place at its own time. And sad because God never shares his calendar & scheduling with us. Otherwise, I would have known at what time what things are going to settle........... Hehehehehe.... Lol



(I guess, still I'm happy)



And I guess, there's a huge part of myLotters in this. Because otherwise I was so damn lonely and was feeling helpless. I might have spoiled / ruined my life. But
myLotters
are ................ (SPEECHLESS / NO WORDS TO SAY) You guys know about yourself, your heart, thoughts, nature and you guys very well know that you are indeed WONDERFUL



Thank you myLotters & Stay Blessed




Provides free image upload and hosting integration for forums. Free picture hosting and photo sharing for websites and blogs.
2 responses


• Australia
5 Dec 16
Hey thanks for that. I know everyone won't be able to understand or read all the posts & comments. But I couldn't write the complete thing / reason. As I was also kind of ashamed of that reason how to elaborate. But this post will give you an idea, what I'm talking about: Last 3 days of my Life have been kind of horrible, tensed, stressed, emotional, concerned etc. Which can never be explained into words I guess. But still as I was all alone to handle situations, so I some how gathered the courage to post it here for some suggestion, guidance, support, help, advice, or at least just to share to feel a bit relived. But I must say, the kind of comments, suggestions, concerns, friends, private messages I've received I am really really thankful & grateful to each & every single myLotter here. Please read this post, and I hope you'll have an idea what I am talking about here. Thank you & Stay Blessed




Hi Friends, First of all, request you with folded hands to please accept my sincere apologies for writing all this here. I'll be very short &...