It Is Not Easy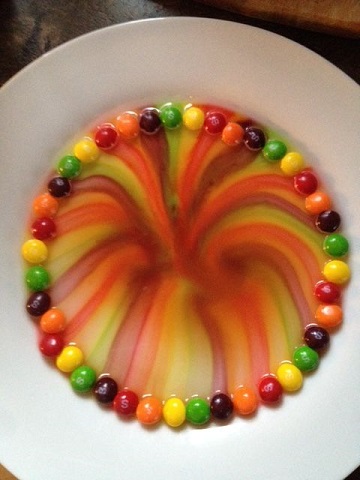 Orangeville, Ontario
December 5, 2016 10:31pm CST
I know how to deal with the situation with my husband. I know I just have to be strong, keep smiling, and happy, and keep showing him the love I have for him. And pray. But you know what? It's not easy. It's emotionally and physically exhausting. Today I woke up feeling defeated. I felt like my self-esteem had plummeted and I lay in bed and cried for a bit. I suppose my husband is right in that a lot of couples continue to live in their marriages like this. Not lacking love because we both have it, but not SAYING it. I know he loves me and I just want to grab him and shake him. I can't help but think that the next time I hear him say "I love you too" to his mother that I am going to jump all over him. If he doesn't know what love is, then how can he say he loves his mother? There are no words I can speak that will touch him. All I can do is continue to show him and hope (and pray) that eventually he'll get it. And also pray that an angel will come along and show him the light. So today was a really bad day. I'm angry. I'm hurt. I'm sad. I'm exhausted. And all this just makes my fibromyalgia flare up and turns my body into a block of pain filled lead. And Christmas? I have no energy for Christmas.
8 responses

• Oxford, England
6 Dec 16
Life sounds very hard. Keep praying and we wil stand with you who believe in prayer that you see yourvway through this time.

•
6 Dec 16
I think you should take some time for yourself, and your husband does know how to love otherwise why would he have married you.... Maybe time apart will make you both realize how much you need each other xx obviously I don't know your husband I can only give you advice on what I k of of a similar situation.... PS the love for a mother is unconditional and vice versa... Also saying I love you for so long can become a habit it's something we all say. Try to keep your chin up hun, a trip to the spa me thinks x

• Orangeville, Ontario
7 Dec 16
@Harriet1993
I am trying. Yesterday just seemed to be a particularly bad day for me.

•
7 Dec 16
@patgalca
Keep Your Head Up You are loved xxx


• India
6 Dec 16
I can feel a part of u. Hope all change for better. If life is hard, it will turn happy too, just a matter of time :) :)



• Orangeville, Ontario
7 Dec 16
@LadyDuck
Because he used to say it all the time and after stating his feelings and not saying it anymore it is painful to me. I have always been of the mindset that when parting say I love you because you never know what will happen after you walk out that door. I would prefer to know that we exchanged I love yous rather than an angry exit.

• Switzerland
7 Dec 16
@patgalca
As
@dpk262006
says most people are unable to express themselves. It is normal that at the beginning of a relationship we say "I love you", but when the years passes this is something that most give for granted. I know that my husband would be upset if I should tell him you never say "I love you". He would reply, "I show you and this is what matters".

• Orangeville, Ontario
7 Dec 16
@LadyDuck
I'm not sure if you saw my previous posts. My husband and I sat down and talked and he first said he doesn't love me enough, then he said he doesn't love me, then he said he doesn't know what love is. He has made an about face and it's hard to deal with.


• Delhi, India
6 Dec 16
If you feel that he loves you and he cares for you, do you think it is necessary to say him repeatedly - "I love you"? What if - he keep saying that he loves you and in reality he does not care about you. Some people are very expressive but majority of people are unable to express themselves, so he might be one of them, who find it difficult to express themselves. Take it on your stride and don't think that he does not love you.

• Orangeville, Ontario
7 Dec 16
@dpk262006
I know he loves me. I also know his back ground (ie the role model he had as parents). But to be hearing it for so many years and then he absolutely refuses to say it back is stubborn and hurtful.

• Switzerland
7 Dec 16
@dpk262006
This is what I was explaining. My husband is the same, he is not expressive, I know and I also know that he loves me. He does not need to tell me, it shows and this is the most important.

• Delhi, India
8 Dec 16
@patgalca
Tell me one thing - if you compel him to say to you - "I love you" and he obliges but he says I love you without any emotional or feelings, will that be acceptable? His gestures, support and care for you is much more important than he saying he loves you, in my view. PS - Please don't think I am taking his side.



• Garden Grove, California
6 Dec 16
Have you trolkd your husband how you feel as you should sitdown ' and talk it out so he knows how you are feelimg as it might help draw you closer together yoi may get help fromcouple coumseling hang in there

• United States
6 Dec 16
I hope it gets better for you in the coming days.

•
6 Dec 16
Im so sorry that you are going through this hang in there. I do hope things get better for you soon.