Are you afraid of Sharks? If so why?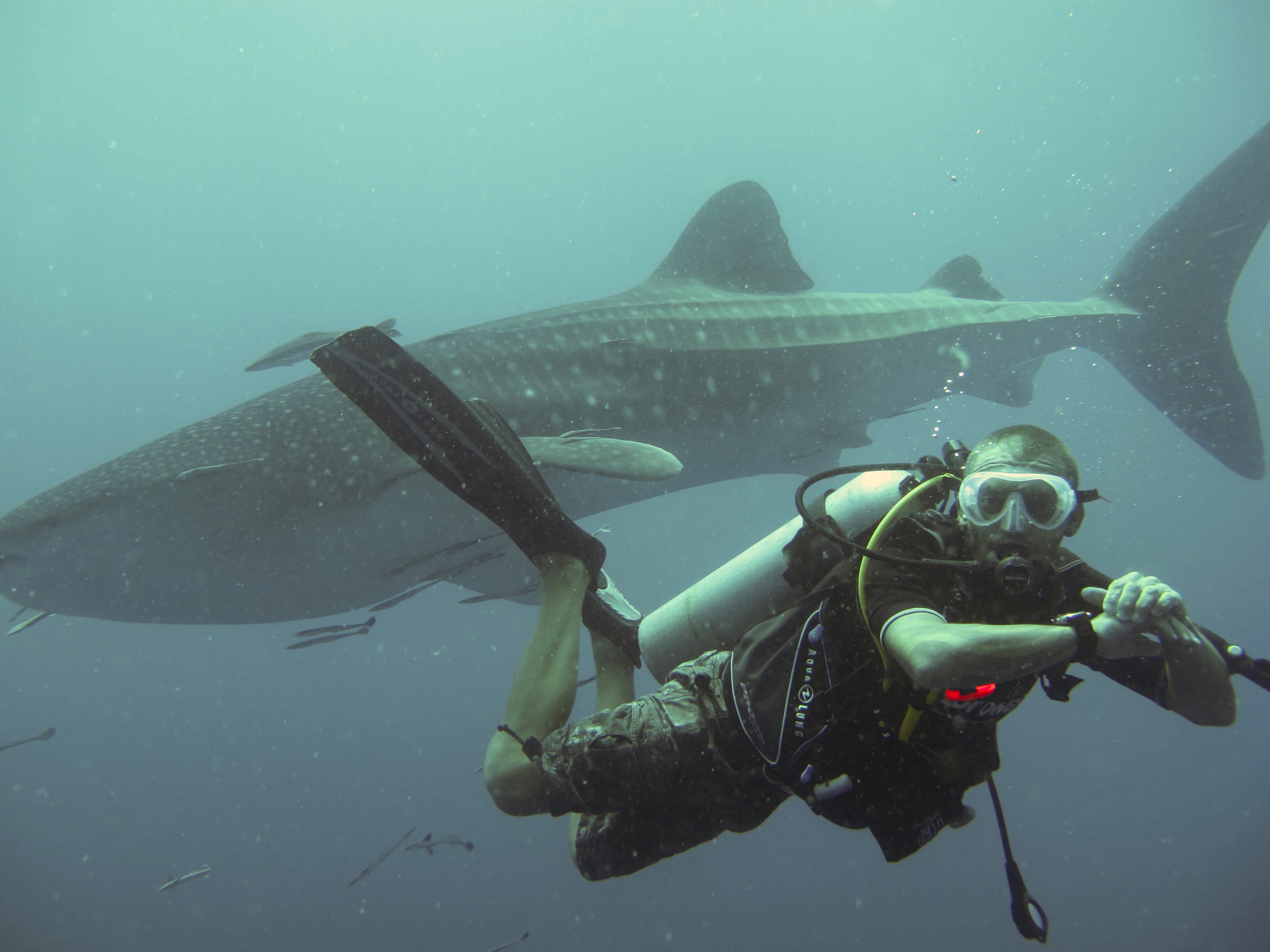 Thailand
8 responses

• Canada
7 Dec 16
I'm not afraid of them if they are in an aquarium. Otherwise, I will keep my distance as they might bite and I like myself in one piece.


• Philippines
7 Dec 16

watching them in a huge tank is the safest

• Thailand
7 Dec 16
Ive dived with over 50 kinds of shark and have never seen anyone harmed by any of them. Sharks should not be in an aquarium but should be allowed to swim free. Thank you for your comment

• Thailand
7 Dec 16
@louievill
Yes many people feel the same but once you've seen one under water you will never want to see another in a tank. Have you seen any sharks?


•
7 Dec 16
@JonathanNash
But a shark bite is a mighty one. I could lose an arm or a leg.

• Thailand
7 Dec 16
@Kandae11
Yes your right They do have big jaws and look very scary indeed. I got bitten once when I was a child, we were at the seaside and a donkey bite me on the chest I was only 5 and now I fear all heres and donkeys

•
7 Dec 16
I am afraid of sharks. I have only ever been to the ocean one time, and I would only go in ankle deep.

• Thailand
7 Dec 16
Why whats scares you so much?

•
7 Dec 16
@JonathanNash
Fear of the unknown I suppose. I live in North Dakota, and that is about as far away from an ocean as you can get, so I don't have any real experience with sharks. All I know is the news stories that I read about swimmers getting bitten.

• Thailand
7 Dec 16
@mommymonky
most shark attacks happen at the surface as we as swimmers or surfers look and sound like the food they eat. people are always scared of the unknown thats why many people won't try scuba..

• China
8 Dec 16
Just think about if the their sharp teeth become the human's teeth , they are sooo cute. cannot post photo ,pity! but real shark is awlful, i don't want meet them..

•
8 Dec 16

• Thailand
8 Dec 16
@Julie555
no its trusting in nature not fearless.


•
8 Dec 16
I have not seen a real shark. I mean, I've only seen them on pictures and movies. They really look scary.When I see them it looks like they will swallow me alive lol.

• Thailand
8 Dec 16
they are not that bad they just swim past looking for food

• Philippines
7 Dec 16
I would not risk being near a wild creature bigger and more powerful than me in their own domain and risk getting hurt maimed or killed, not just sharks but lions, tigers, bears etc.. I understand there are sharks that are less aggresive than others but still no thanks.

• Thailand
7 Dec 16
i can understand that Louie