The Month of December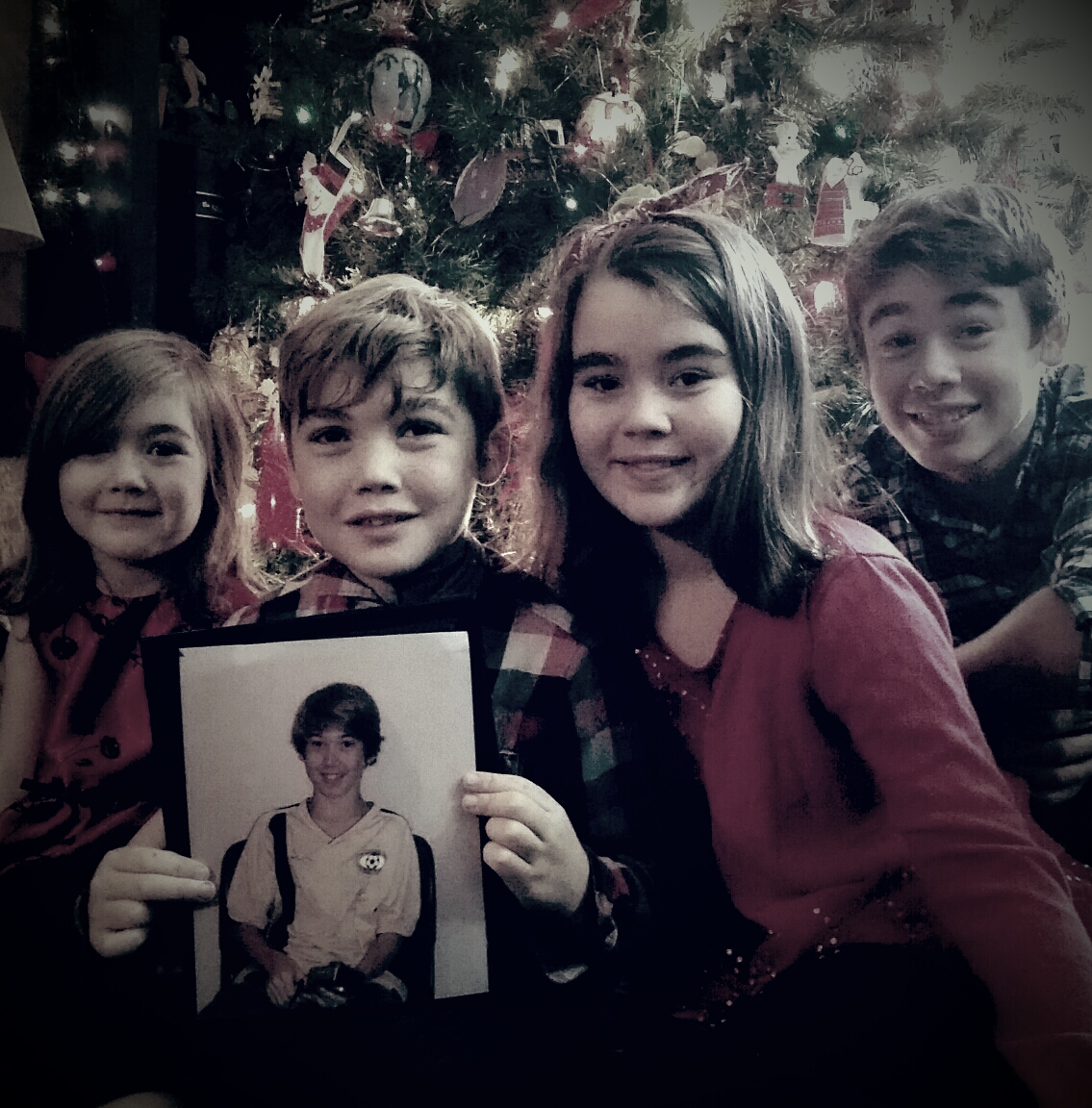 December 8, 2016 9:33am CST
The month of December is one where I often feel like I'm two people as I oscillate between happy and joyous to sad and morose. Thankfully, I am able to put on the happy face most of the time. I save the sad moments for when I'm alone which isn't often. In December, 17 years ago, I gave birth to my first born, my beautiful son. He grew to be such a wonderful, smart, artistic, caring, funny young fellow. 4 years ago, in December, he turned 13. My first teenager! Oh boy! What did life have in store?! Then, just a few short days later, in December, December 31st to be exact, my precious son died without warning in his sleep from an unknown heart condition. Life changed in such a horrifying unexpected day that morning. How do you keep going? How do you function? Yesterday, it snowed our first snow of the year, yes, in December. Snow is another thing that makes me feel a bit schitzophrenic these days.... I love snow. My kids love snow. It's beautiful and fun. But... now I think of that morning when my second son ran to their bedroom to tell Nolan that it had snowed. Instead, he was the first to know our horrible news. So when the snow began to fall yesterday, I was surrounded by 5 and 6 year old kids, including my beautiful daughter, and we were all ooh-ing and ahh-ing as we watched the fluffy, fat flakes fall from the sky. However, I stepped back from the children and my eyes filled with tears as I thought of my son and the unfairness of life. So now, today, I keep moving in December. I shop. I work. I sing. I wrap. I laugh. I plan. I cook. I clean. I make lists. I check them twice (or really more than that). And yes, I cry.
9 responses

• Switzerland
8 Dec 16
I know that not another day will be as "before". Everything will make you remember some beautiful moments that you will be never able to live again. I am so sorry for your horrible pain. A loss during the holiday is even painful. Keep your smile for your children, I know it's hard.


•
14 Dec 16
i always year i am strong... it feels like such a lie sometimes, but yes, i do it for the kids. and selfishly for me too

• Beaconsfield, Quebec
8 Dec 16
I'm really sorry for your loss. I can't even begin to imagine how you must feel now, and must have felt on that morning. Losing a child is every parent's worse nightmare. It certainly is mine. I can't imagine anything worse than losing one or more of my kids. It's not right that some parents, like you, have to go through this. My heart goes out to you. I'm tearing up just reading your post.

•
14 Dec 16
yes, the world is so unfair and i don't know why... thank you for your kind words

• Beaconsfield, Quebec
14 Dec 16
@jillybean1222
You're most welcome. The world can certainly be unfair at times.


•
14 Dec 16
thank you. yes, there is no way to even really fathom it unless it happens

•
8 Dec 16
Sad to read dat...but as u told u hv a b'ful daughter..so try to b happy to make her happy n try to enjoy ds lovely month by spending tym n making cherishable memories with ur daughter...lv to her

• United States
8 Dec 16
Jill, I can't imagine the heartache, especially this time of year. God bless you and comfort you and your family.

•
14 Dec 16
thank you vicki, yes, it makes this time of year so bittersweet

• Canada
8 Dec 16
So sorry for your loss. My heart breaks for you and your family. Life is so unfair sometimes. You have a beautiful family who keep you going and who need you. What a nice picture. My thought are with you and your family this holiday season.

•
14 Dec 16
thank you for the kind words... and yes, they keep me going. i honestly can't imagine how someone goes on without other children

• Eugene, Oregon
9 Dec 16
You have beautiful kids! This is a beautifully written piece from the heart. You keep moving because it is what you must do and you do it bravely.

• Canada
8 Dec 16
My heart goes out to you! Sending hugs! Be happy and do as many happy things as you can squeeze into your day!!

• Roseburg, Oregon
8 Dec 16
I love the snow of winter as long as I do not have to drive in the snow.