Karma has come...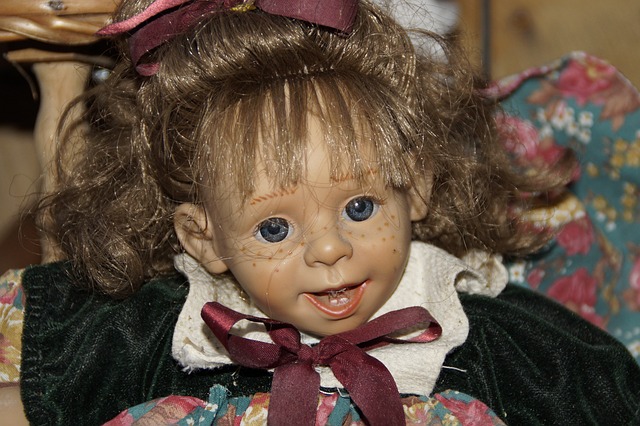 Rochester, New York
December 8, 2016 3:44pm CST
While at work on Tuesday I saw a woman call out of work while fake coughing and claiming to be sick with a tummy bug and can't keep anything down.. oh and she also had a high fever. As she was talking she was shopping for kids shoes with her sister. She hung up and continued to shop saying " I'm all yours today and tomorrow for more shopping." I will admit that I looked away from them and rolled my eyes. I have absolutely no tolerance for people who do that. I feel guilty when I call out of work and don't do it unless I am physically sick. When I call out I don't leave the house at all unless it's to go to the store for medications or whatnot. I know that if I call out then the other two girls that I work with have to do the job that I was supposed to be doing. It's a pain in the butt! A guy showed up and mentioned that they had to leave to get her to work. She told him that she called out so they could keep shopping. The guy flipped out and blew up at her in the store. From what I could understand she does it a lot and always comes to him for money because of it. She held up a pair of heels and asked him to buy them for her and his last words to her were "If you want money, don't come to me because I won't give you anything. Catch the bus home I'm leaving." I don't think she believed him, but I watched him walk out of the store out to the parking lot. She ended up leaving at the same time I did, an hour later, and found that he actually left and she called him to come get her and he refused so she had to get on the bus with bags of holiday presents. lol
10 responses

• Svalbard And Jan Mayen
8 Dec 16
This is common everywhere. When a quarrel happens a morning between 2 coworkers, it is not rare here that both are missing the afternoon


. The situation is even better, as the social security pays half of the wages and supplemental health insurances can pay for the other half. It does not encourage to go to work

.

• Rochester, New York
9 Dec 16
My boss has gotten to where he refuses to fire anyone, he just cuts their hours down to 7-10 hours a week until they get fed up and quit. His reason is so that the company doesn't have to pay unemployment. If they quit they can't get it.

• Pittsburgh, Pennsylvania
11 Dec 16
@LisaSteinmetz
If they quit they can't get paid? I didn't know that? I just assumed all people without a job got unemployment if they had a job before becoming unemployed? Those workers put themselves in a bad position as if they kee[p their job they get less money but it is better to stay in the job rather than not getting any money coming in at all!

• Rochester, New York
11 Dec 16
@Marty1
That's how it is here in NY. If you quit your job you can't get unemployment, but if you get fired then you can get it.




• Tripoli, Libya
9 Dec 16
@LisaSteinmetz
Some people want their cake
and
eat it.

. I remember listening to a voicemail once where I caught the ding-dong at the start of a passenger announcement at a train station when the person was allegedly recovering from flu at home...

• Rochester, New York
11 Dec 16
@pgntwo
Oh wow. I would have hated to be that person when they did come back to work.

• Boise, Idaho
8 Dec 16
I always felt really guilty when I called out of work too. I hope that guy doesn't give her any money. That just feeds her and she will continue. I hope he stays strong and hopefully she will learn. She better hope she hasn't lost her job too.

• Rochester, New York
9 Dec 16
I used to go into work sick all the time until one Easter eve I was sicker than a dog with a high fever and couldn't keep anything down. A former supervisor came into the bathroom while I was emptying my stomach and told me that if I needed to I could use the trash can in the ladies fittingroom! The store manager came in and blasted her because I was still working, he told me to go home and gave me the rest of the weekend off to get better. Now I don't go to work if I have a fever or am throwing up. I feel guilty, but I don't want to get anyone else sick.

• Boise, Idaho
9 Dec 16
@LisaSteinmetz
.....That's what I do as well. I think I may save the company in the long run. And, if more did it absenteeism would be lower. If a person takes care of themselves they shouldn't need to stay out but, if they should get that sick they need to stay home and take care of themselves and keep others from getting it.

• Rochester, New York
11 Dec 16
@celticeagle
Exactly. I used to go to work sick all the time because I always felt guilty calling out. Because I went to work those I work with also got sick. it wasn't fun because the sickness would get spread around and I always ended up getting sick all over again!


• Rochester, New York
11 Dec 16
This guy was furious with her.


• Rochester, New York
11 Dec 16
I do as well, but in a way I hope it happens after Christmas. It sucks to loose your job so close to the holiday especially if you have kids.

• Oxford, England
8 Dec 16
There is none so queer as folks. The guy did the right thing. With all the unemployment in the world this kind of thing makes me mad.

• Rochester, New York
9 Dec 16
I agree. My boss refuses to fire employees because then the company would have to pay unemployment. He chops their hours and they quit on their own. lol

• United States
8 Dec 16
Sounds like she was a spoiled brat that never grew up. And a user. She got what she deserved.

• Rochester, New York
9 Dec 16
I really hope she doesn't learn the hard way that lying to the boss can backfire in ones face very easily!

• Jacksonville, Florida
8 Dec 16
Calling out of work should be saved for times you really need it, I agree. When I worked as a secretary my sister called out for me one time because I had a seizure. In two years that was the only time I ever called out. And I even felt guilty doing it that time, but I had no choice as I couldn't work like that.

• Rochester, New York
9 Dec 16
I agree with you there. The boss we have now says "Don't come in if you can't give me 100%!" So many employees started calling out after that. He's sticking by that, and has let go of the ones who abuse it.

• Pittsburgh, Pennsylvania
11 Dec 16
@Lisasteinmetz
I agree one should only leave the house to get meds at the pharmacy or go to the doctor if it is serious. I wonder if she could have used a personal day? My sister has many personal days, and she has five weeks of vacation. She can also leave early for anything to do with my nephew My sister never called in coughing then go shoe shopping. Glad you are such a great worker! I was like you in school there unless I was s sick I could not get out of bed I was sitting in class!