Hairspray Live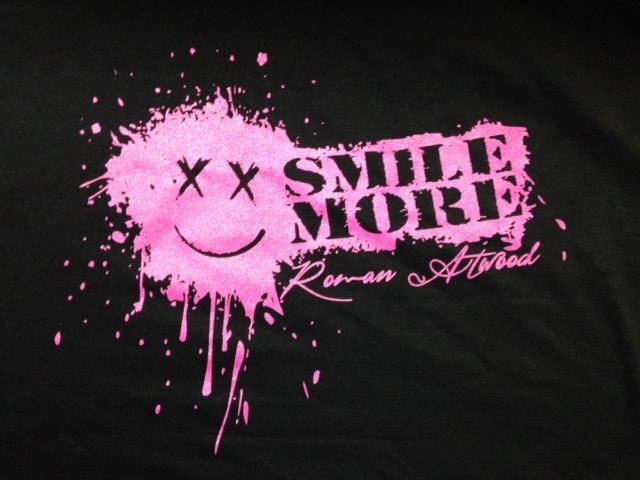 Orangeville, Ontario
December 9, 2016 1:08am CST
Did anyone watch Hairspray Live on television? First there was The Sound of Music which landed with mixed reviews. Then Peter Pan, which was terrible. Then The Wiz which was awesome. Then The Passion of Christ (I think) which I didn't watch. Then Grease which was fabulous. And then on Wednesday they performed Hairspray Live. I'm not sure how I felt about it. I just watched it as I had recorded it. From what I hear, people didn't like the guy who played Link, the role Zac Ephron played in the movie version. People, apparently, wanted Zac Ephron. There was the same talk with Danny's character in Grease except I think that guy did a great job making Danny his own. I don't know who the heck that guy was in Hairspray Live and didn't much like him. He looked like a Ken doll, with too much make-up. Maybe it's because I've never seen the guy before, but that was the same with Danny in Grease Live and I liked him (but no one will ever replace John Travolta). I have always loved musicals. I always ended out crying after the big finale. LOL! I wonder what the next "live" movie musical will be. Mamma Mia maybe? Do you like these live television movie musicals?
6 responses


• Orangeville, Ontario
10 Dec 16
@paigea
I was just thinking about what live productions I have seen on stage... I saw The Sound of Music with Marie Osmond. I've seen A Chorus Line on stage, and Dirty Dancing, High School Musical 2 (a low level production that my husband's cousin was in). I saw a dinner theatre production with Shaun Cassidy in it. I've got Donny Osmond's Joseph on VHS. And records, wow, My Fair Lady, Oliver, Mary Poppins, and more with VHS like Chitty Chitty Bang Bang. I just love musicals!

• Orangeville, Ontario
11 Dec 16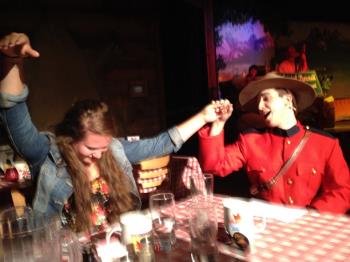 @paigea
The dinner theatre in Niagara Falls, called "Oh Canada! eh" is really fun. I think they started with the one show based on Canada but then expanded to other musicals. The wait staff are the performers, and they also get interactive with the audience. A Mountie knelt down in front of my daughter and kissed her hand. A fair maiden got my husband on his feet and waltzed with him... I think that was because he got up and step danced during the maritimes tribute. They serve the tables platters of food and you help yourselves - basic chicken, potatoes and salad. Real Canadian food, LOL! It's not expensive either. If you get a chance to go there you should.



• United States
10 Dec 16
@patgalca
Oh you must! Okay, so the 1982 is the well-known version; it's really cute and has a great cast. The 1999 Disney version is the closest adaption to the play, so if you wanna basically see the same thing as the play, go for that one. The 2014 is the modern version of Annie. I love all three! :D


• United States
9 Dec 16
I meant to watch it, but forgot. I like musicals. I watched the Sound of Music that you mentioned and thought it was entertaining, but it certainly didn't have the Julie Andrews/Christopher Plummer magic.

• Orangeville, Ontario
10 Dec 16
@puddleglum
We have to keep in mind when we watch these live tv shows, or any other re-production of a previously made show, they are not trying to be the same as the originals. The Sound of Music was the very first live movie musical produced. I think they have improved upon that with others like The Wiz and Grease.

• Calgary, Alberta
10 Dec 16
Carrie Underwood can't act to save her life.... She can sing but her country twang makes it sound weird because Maria is suppose to be Austrian.

• Orangeville, Ontario
11 Dec 16
@CaptAlbertWhisker
Yeah, she was a bad choice for that movie. But I don't think she is the only reason the movie wasn't very good. It was the first ever attempt at a live 3-hour musical. I give them props just for that.


• Calgary, Alberta
9 Dec 16
Is Edna Turnblad still played by a man? I remember John Travolta playing her.

• Orangeville, Ontario
10 Dec 16
@CaptAlbertWhisker
I think the role is SUPPOSED to be played by a man. The original actor, Harvey Fierstein, played the role again in the live production. I kind of like Travolta better.

• Calgary, Alberta
10 Dec 16
@patgalca
I think they should have made a woman play Wilbur Turnblad.

yeah the John Travolta version is kind of funny because we never expect him to accept such role. I want to see a TV version of Wicked, I cant afford to watch it in broadway nor westend.... Seeing it on TV will be awesome.

• Orangeville, Ontario
11 Dec 16

• Canada
9 Dec 16
I haven't watched those shows, other than the original movie. I watched Mama Mia at the theatre.

• Orangeville, Ontario
10 Dec 16
@Morleyhunt
When I think about it I don't think there isn't a musical that I haven't seen in some form or another, and I have quite a few vinyl recordings of the songs like Sound of Music, My Fair Lady, Oliver, and Mary Poppins. Musicals are so exciting they make me emotional.

• Los Angeles, California
9 Dec 16
I saw the original movie and the musical movie. I thought about watching this as I like Dove Cameron but passed.

• Orangeville, Ontario
10 Dec 16
@JohnRoberts
Who is Dove Cameron? If you didn't see the show than you probably don't know which character they played (don't know if Dove is male or female).

• Los Angeles, California
10 Dec 16
@patgalca
Dove Cameron played Amber Von Tussle who was played by Brittany Snow in the movie.

• Orangeville, Ontario
11 Dec 16
@JohnRoberts
I thought that might be who you were referring to. I haven't seen her anywhere else though.