Bollywood Rising!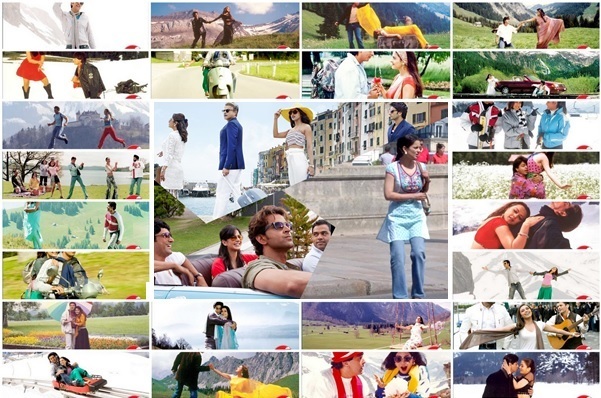 December 9, 2016 5:44am CST
We say that Bollywood (India) is the big thing next to Hollywood, for the industry has grown like anything. It is no more just about the melodramas revolving around the Indian family values, but more about the way our country is embracing modernization and globalization. Whether be it Imtiaz Ali's travel-based picturesque movies, or Zoya Akhtar's modern Indian society flicks, Bollywood is surely moving on...
9 responses

• Kampar, Malaysia
9 Dec 16
I love bollywood. I'm interested with Hirthik Roshan. Is it true what I wrote his name like that ?

• Kampar, Malaysia
10 Dec 16
@MarchBorn
By the way, Is Ranjini Khan Bollywood actor too ?

• Austin, Texas
9 Dec 16
Yeah. I know Bollywood is making strides or inroads because there was a big convention in Tampa, Florida USA (saw it on YouTube) and all the Bollywood stars were there, and Priyanka Chopra danced with John Travolta, and a bunch of other stuff was going on! It's one thing to be popular in your country. But when another country is excited and knows about your work, then you know you've made your mark!


• Austin, Texas
10 Dec 16
@MarchBorn
- My husband just found a new 2016 movie on YouTube called "Azaan". Whoa! This film is tough! But worth watching. Thank goodness for English subtitles.


Watch and enjoy the superhit Hindi Movies 2016 Full Movie "AAZAAN" the full bollywood action thriller movie is Directed by Prashant Chadh. The movie is about...

• Trinidad And Tobago
10 Dec 16
You have the name of a very popular movie star!. I think the acting has to be improved to get wider appeal and realism I am Indian, but find it hard to stomach the the acting, although I do enjoy some of the dance and song routine...not all though..

•
10 Dec 16
That is exactly what we're talking about :) It is yet to achieve so much, but then we are only appreciating the recent few developments in the industry

• United Kingdom
9 Dec 16
you may be right but outside people with indian heritage bollywood has little to no impact here. To really move on it needs to appeal to a wider audience in my opinion.

•
10 Dec 16
True that.... slowly and steadily, it'll achieve that too, we hope!

• Hyderabad, India
9 Dec 16
I completely agree with you, bollywood is second most big movies after hollywood. now a days boolywood also start making movies with a very big budget also

• India
5 Mar 17
Yeah bollywood is rising.priyanka chopra is doing well in Hollywood.If we talk about movies business then every year bollywood Movies are doing great.This year dangal has done great box office collection with more than 800 crore.It is the highest grosser of history in bollywood.

• United States
17 Dec 16
I don't live far from Hollywood, which has changed a lot from the early years. We see old money and now some up and coming new money in the industry. I think Bollywood has talented people just like Hollywood. It takes people time to make a name for themselves when they aren't from a family already in the business. One example Drew Barrymore's family was in the business, so she already had her foot in the door. There are many other names I just wanted to give one example of how much easier it is for her, then several people that I have watched in Bollywood like Priyanka Chopra. Really talented young woman.