Today's Vocabulary Word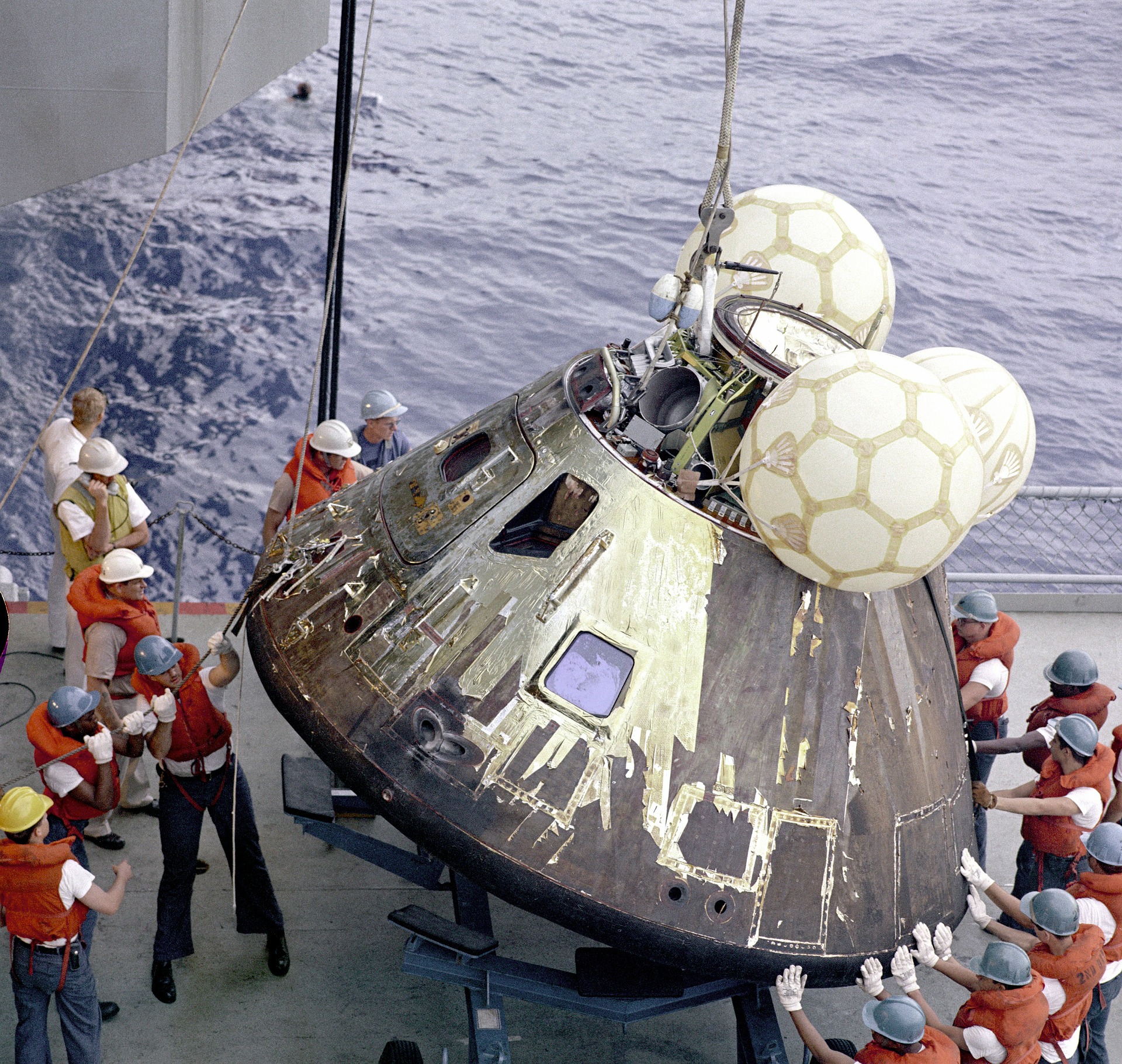 United States
December 9, 2016 12:27pm CST
Most people are familiar with the ordeal of the Apollo 13 crew. Do you remember what happened? The mission to land on the Moon for the third time was aborted after an oxygen tank exploded two days into the flight, causing major damage to the craft. They lost cabin heat, and there was a shortage of drinking water and repairs had to be made immediately to the system that removed carbon dioxide from the cabin. The crew made these repairs and returned safely to the Earth FOUR days after the launch. The vocabulary word that was used to describe the calmness and composure of the crew was SANGFROID. It's not a word you hear that often. Are you familiar with that word. Remember to use it in a sentence at least three times so as to not forget what it means.
4 responses

• United States
9 Dec 16
I have never heard of that word but will try to use it. I'd forgotten all the trouble they had. Those men had nerves of steel! But what else could they do? Panic would have killed them. I wish Sangfroid was more common among people today. There, I used it once!

• United States
9 Dec 16
Very good! Yes, just remember calmness and composure. We can all work on that, I'm sure.

• Cambridge, England
9 Dec 16
Sangfroid is a good word to describe a cool and calm attitude in the face of adversity. It seems an odd word, however, and most people seeing it for the first time don't know how to pronounce it. It is actually TWO French words 'sang froid', pronounced (approximately) 'song frwa' - and if you find 'frwa' difficult to say, try saying 'froo-ah' quickly and as one syllable! Literally, 'sangfroid' means 'cold blood' but it doesn't usually mean quite the same, when we use it as an English noun, as 'in cold blood' or 'cold-bloodedness', which have a definite feeling of callousness or cruelty.

• United States
9 Dec 16
Thank you so much for expanding on the meaning of sangfroid. It really helps when others contribute to a post. Now, I know the word even better. Wonderful! And thanks for the correct pronunciation also.

• Oxford, England
9 Dec 16
I do use that word. Not often, but I do use it.

• United States
9 Dec 16
Excellent! It's not a well-known word. I don't think.

• Roseburg, Oregon
9 Dec 16
I remember that they did not think they would make it back.

• United States
9 Dec 16
Yes, to remain calm and composed under such circumstances would have been very difficult for most people.