Stacking and Thinking....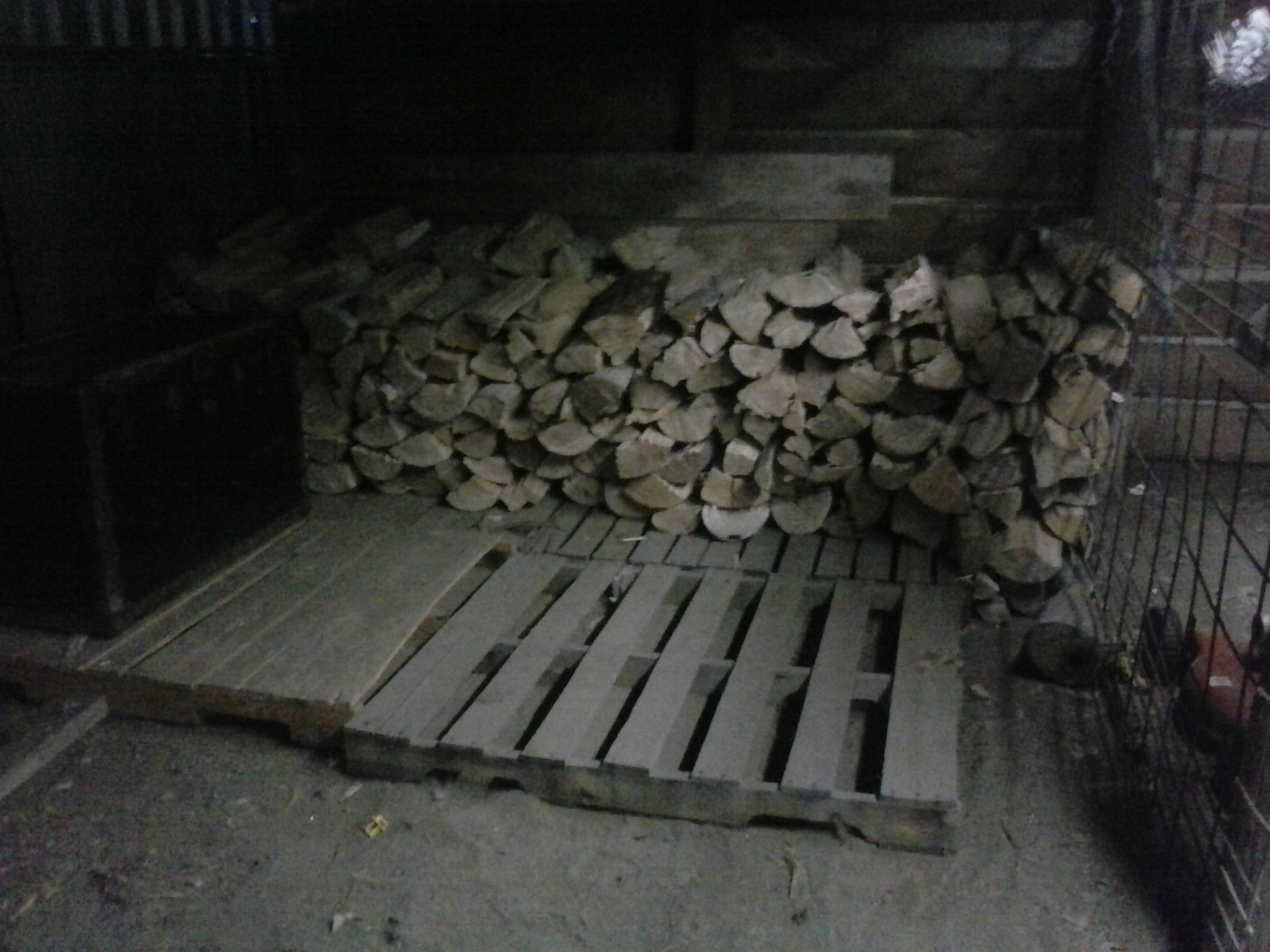 United States
December 9, 2016 1:52pm CST
Today I was helping the hubby stack the split wood. He uses the wood splitter. He puts the split wood in a pile and I carry it and stack it in our "wood" area. Today, I decided to work smarter not harder, so I got a wheel barrow out, stacked it full of the split wood and then "wheeled" it in and stacked it up. Out in the cool weather, my mind gets to thinking about things. Maybe the cool weather is clearing out the cobwebs!!

Anyway, the hubby and I go out and get all the wood (for our home and the mother-in-laws.) She doesn't help with stacking it or even for that matter she doesn't even come get any wood to put in her house. Her son (my husband) takes it in her house. Now, I think or maybe it's just that my family is different, they (my family) would at least help stack it. Now, one might say, but she's old. My mom is older by about 7 years, she still walks to deliver papers 6 days a week. She walks to the library 4 times a week and is the library assistant. My aunt is the same age as the mother-in-law and she still is working full time. I think the mother-in-law seems older than my mom and aunt, because in the winter she just hibernates. Maybe this is why she "seems" older, she's not active or nor does she get outside. I want to be active, even though my body might have aches and pains, I enjoy being active outside and hopefully I'll live a long and productive life!!

~Peace~ photo is mine
9 responses

• Canada
9 Dec 16
My mom was always very active. She would do all her own yard work and bringing it wood, etc. because she didn't want to ask for help. My sister and her family would do it for her on occasion but they always charged her but that's a whole other story. She worked like that up until she was about 80-81 and then she wasn't able to do it anymore. That really bothered her because she was so independent. She just gave up after that and passed away at 83.


• United States
10 Dec 16
It really is important to stay active. Younger people sit in front of electronics far too long.

• Garden Grove, California
9 Dec 16
ytou have the key to living longer and being still smart and not bercoming senile as do so any who hiberbate abd fall all apart as they age its much healthier to be active and to use your God given brains all the time so you do not become senile

• United States
9 Dec 16
My mom, bless her heart , still works part time as a septuagenarian and in this day and age of technology and automation, she feels great for using her brain AND keeping her slender body physically active-- I love my role model !

• United States
9 Dec 16
I try to keep active as it helps ease the aches & pains that come with getting older. Guess your MIL is a homebody & would rather have things done for her rather than offering to help (unless she's not able)

• Raurkela, India
10 Dec 16
Just like you have aches and pains, your mother-in-law might be having some health problems for which she hibernates. So allow her son(your husband) to help her, it's his choice after all.

• United States
10 Dec 16
People age different. My mother in law is only 71, but I'd never expect her to stack her own wood. But families are different too.