Walked in the cold and found a cell phone and keys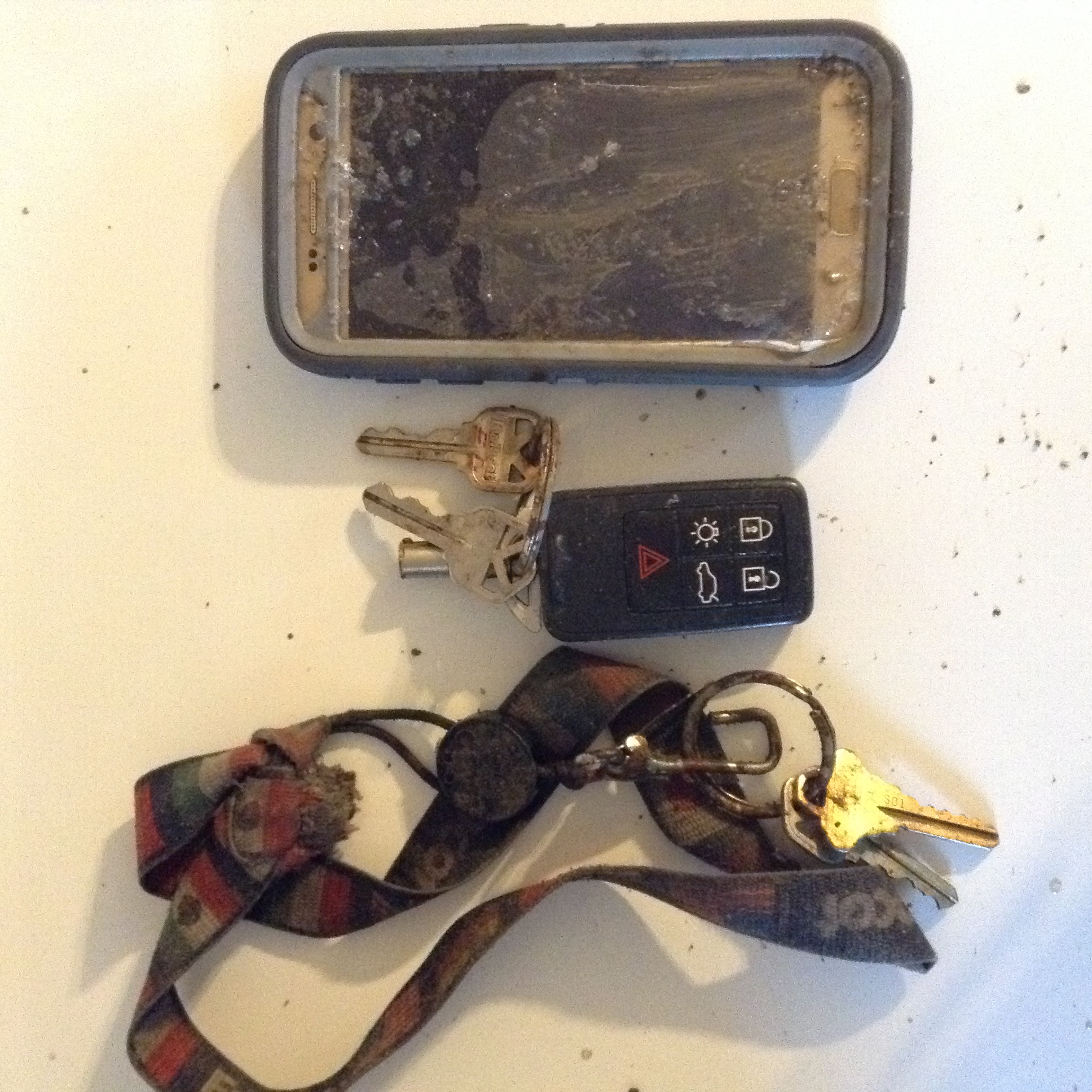 United States
December 9, 2016 4:28pm CST
Today was a lot of work as usual with cyber school. In Science my son learned about atoms and the periodic table. In ELA he learned about poetry such as stanzas, couplets, alliterations etc. As soon as my daughter got home from school she watched her brother while I walked to town to pick up my van from the garage. While I was walking I found a cell phone and two sets of keys along the side of the road. There were really grimy but I carried them along with me. Almost to town a man in a truck with a big beautiful bullmastif stopped and gave me a ride. The thermometer on his truck sad it was 20 degrees out. I've walked in colder but was thankful for the ride. My nose was running and my eyes were running from the wind. I picked up my van and paid the $117... that was for an inspection, a broken stabilizer to be fixed and an oil change. Not bad at all! He did say I need all new tires soon but they did pass at this point. I got home and took the Samsung Galaxy S7 out of its otter box and it was at 5% battery. I went through the recent text messages and using my cell phone started calling people. I got ahold of a woman who knew the owner. She got a hold of her and she called me and told me how her cell phone and keys got swept away by a snow plow. She is coming soon to pick it up at my home.
10 responses

• El Paso, Texas
9 Dec 16
Wow, she must be so grateful you found them .... amazing the cell phone still worked after all that though. I'm trying to imagine walking in that kind of cold, but then I'ved walked in 100F so I guess it's just a different variation.

• United States
10 Dec 16
It was very cold. I've walked in colder weather and had an asthma attack but this was about 15 degrees warmer then that day thankfully. The phone was damp but thankfully still working and had just enough battery life I could look at her contacts and find someone to get in touch with her for me!

• El Paso, Texas
10 Dec 16
She is lucky you took the time to do that
@shaggin


• United States
9 Dec 16
We found a phone in the road back in the summer. Mike called some of the contacts and found the owner. Its nice there are still honest people in the world. Glad you caught a ride in that cod.

• United States
10 Dec 16
This is the third time I have found someones phone over the past 3 or 4 years and returned it to them. She left a card here with $100 in it. It was very kind of her but I would never have hoped for a reward I just wanted to reunite the owner with her phone and keys.

• United States
10 Dec 16
@shaggin
That was a thoughtful thing that she did for you. I know you weren't looking for a reward.

• Canada
9 Dec 16
That is wonderful. I am glad you were able to locate the owner. $171 isn't too bad at for what you got done. I hope you can get tires at a good deal.

• Canada
13 Dec 16
@shaggin
That is probably a good idea. I usually buy second hand tires off people online

• Onaway, Michigan
10 Dec 16
Wow that is great news you found the owner of the phone and keys. I bet the owner was very glad you found them

• United States
10 Dec 16
Yes she was very thankful. She hugged me and left a card on my table. I told her no that I didn't want anything and she said it was just a Christmas card and I said thank you. When she left I opened it and there were two $50 bills inside a Christmas card. My kids were happy but I felt kind of bad I just wanted to help someone get their things back I didn't want a reward.

• Onaway, Michigan
10 Dec 16
@shaggin
That was nice of her. Even though you did not want it I am sure it will help you out with it being the holiday time.



• United States
13 Dec 16
It was a gorgeous phone with photos on it and who knows what else. I didn't want to poke around to much. I am sure losing it was so upsetting for her! I was very happy to be able to find the owner and be able to give it back to her.

• Philippines
11 Dec 16
Thank God for you! She must be so happy. :) Bless you more!

• Philippines
14 Dec 16
@shaggin
Yeeey, that was a wonderful deed! :)

• Bunbury, Australia
10 Dec 16
It was good that you were able to find the owner. I'm a bit surprised that the phone still worked.

• Bunbury, Australia
10 Dec 16
@shaggin
I should think she would be very relieved. :)

• Charlotte, North Carolina
10 Dec 16
And that phone looked like it was pushed by a snow plow too, didn't it?

• Philippines
10 Dec 16
good for you to have found it and bring it back to the person who owns it

• Chile
9 Dec 16
You did your good deed of the day!

• United States
9 Dec 16
I didn't do it for a pat on the back or anything I just knew whoever lost it would really want it back. It is way nicer then my phone! Ironically I just received a phone call from a local lodge who wants to buy my children Christmas presents and give us a Christmas dinner.